Vegucated
Three People. Six Weeks. One Challenge.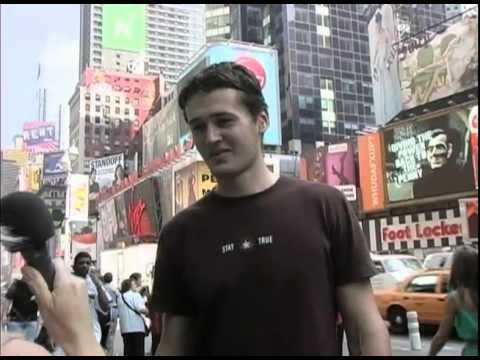 Official film description
"Vegucated" is a feature-length documentary that follows three meat- and cheese-loving New Yorkers who agree to adopt a vegan diet for six weeks. There's Brian, the bacon-loving bachelor who eats out all the time, Ellen, the single mom who prefers comedy to cooking, and Tesla, the college student who avoids vegetables and bans beans. They have no idea that so much more than steak is at stake and that the fate of the world may fall on their plates. Lured with true tales of weight lost and health regained, they begin to uncover hidden sides of animal agriculture and soon start to wonder whether solutions offered in films like Food, Inc. go far enough. Before long, they find themselves risking everything to expose an industry they supported just weeks before.
But can their conviction carry them when times get tough? What about on family vacations fraught with skeptical step-dads, carnivorous cousins, and breakfast buffets?
Part sociological experiment, part science class, and part adventure story, "Vegucated" showcases the rapid and at times comedic evolution of three people who share one journey and ultimately discover their own paths in creating a kinder, cleaner, greener world, one bite at a time.
Notes on the film
"Vegucated" is suitable for an audience of 14 years and older.
Rating from our film jury
The film conveys context well and has many connections to one's own life. The viewer gets a rare glimpse of urban gardens and benefits from an appealing journalistic performance and documentation quality. The film shows many exemplary role models and also has a high relevance and a good relationship to the basis of life.
"Vegucated" is a very entertaining film that stimulates both soul and sensory.
Through a clear transfer of knowledge, facts and connections, the film shows the influence of mankind on Earth and life well.
"Vegucated" has a wide range of emotional involvement and an above-average inspirational effect. The film teaches one's own responsibility as well as responsibility to others.
Technical information and screening rights...
Director(s):
Marisa Miller Wolfson
Script:
Marisa Miller Wolfson
Production:
Kind Green Planet, Frank Mataska, Demetrius Bagley
Music:
Dave Fischoff
Actors:
Marisa Miller Wolfson, Chloe Davis, Cody Tarlow, Molly Wadzeck-Allen, Marj Kleinman, Kneel Cohn, Margaret Rose Champagne
Year:
2010
Duration:
77 min
Our age recommendation:
14
Language (audio):
English
Language (subtitles):
German, French, Chinese, Spanish, Portuguese, Hebrew
Country of origin:
United States
Shooting Locations:
United States
More information...
Links & documents
Attachements
Further reviews
"Vegucated" is a funny, entertaining and informative film - a must see. – Russell Simmons, Hip Hop Mogul
One of the most effective films I've seen about the myriad reasons everyone should consider a vegan diet. – Moby
This film can change your life in so many positive ways. – Kathy Freston, author of Quantum Wellness
Rating
Overall rating
Contents
Entertainment value
Scientific & journalistic quality
Transfer of a momentum
Picture, music, craftsmanship
---