Those Who Sow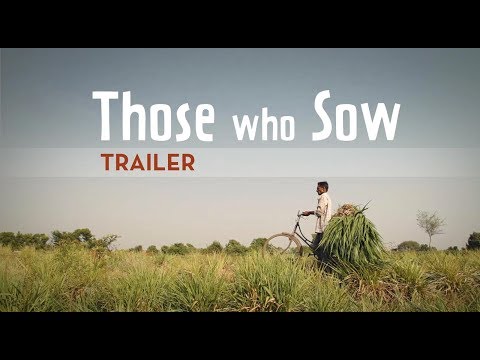 Official film description
Family farming employs over 40% of the global working population and produces 80% of the global food supply. But what exactly is family farming and under which conditions can family farmers meet the challenges of tomorrow?
Forty young agronomists explored these questions throughout this 52 minute long documentary where they visited farmers from India, France, Cameroon, Ecuador and Canada.
Technical information and screening rights...
Director(s):
Pierre Fromentin
Production:
A9R0, agreenium
Music:
Erwan Billon, Titouan Billon
Actors:
Babubhai Patel, Vivek Ahir, Harmanbhai S. Thakor, S.B. Singh, Parbhubhai S. Patel, Bhargha R. Tharkor, Hugo, Corentin, Georges Levesque, Tanguy Levesque, Marinette & Marcel Maligne, Johan Crance, Sam Mofo Lagnjinu, Linus Fru Ngu, Andrew Absenge, Aponge Mispe, Timothé Mengata, Wadjiri Daneri, Julie, María Lanchimba, María Pilca Acero, Luis Pacheko, Marc Dufumier, Sébastien Bainville, Maxime, Clémentine, Gaëtan, Gildas Simonneau, P.S. Patel, John Mbah, Yvan & Bea Frescaline, Mathieu Hervouet, Harry Stoddart, Julie Fleming, Chris Krucker, Carolie Alary, Eva, Clément, Sarah, Ernst
Year:
2014
Duration:
56 min
Our age recommendation:
16
Language (audio):
French, English, Spanish, Hindi
Language (subtitles):
French, English
Country of origin:
France
Shooting Locations:
Canada, France, India, Ecuador, Cameroon
Screening rights:
Agreenium ()
Availability...
This film can be watched for free at the top.
Further reviews
From the Cévennes market gardeners to the Andean mountain pastures of Ecuador, not forgetting the Cameroonian agroforests, the diversity of landscapes and forms of agricultural production is astonishing – Festival du film vert
---