More Than Honey
The Life and Future of Bees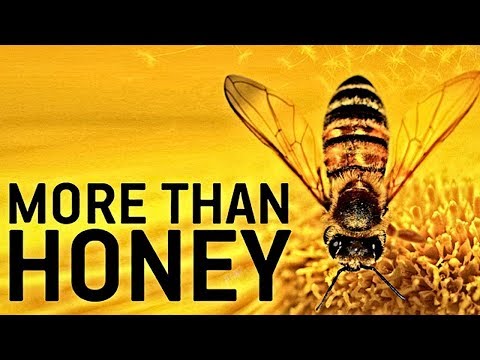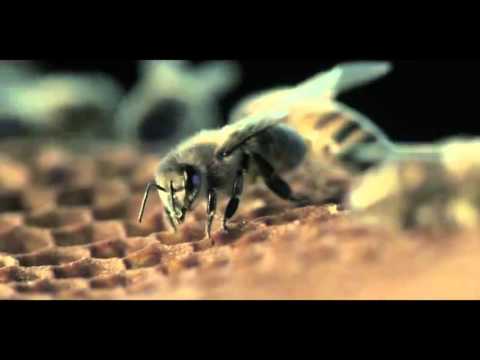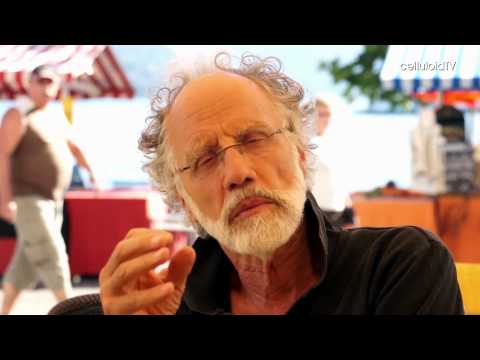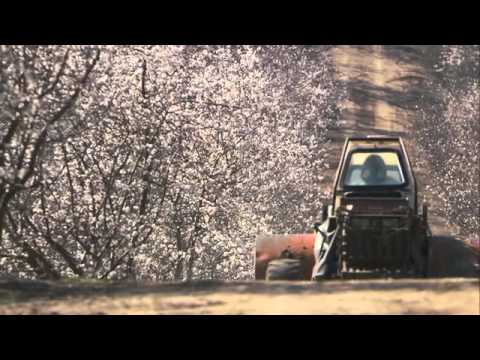 Official film description
Over the past 15 years, numerous colonies of bees have been decimated throughout the world, but the causes of this disaster remain unknown. Depending on the world region, 50% to 90% of all local bees have disappeared, and this epidemic is still spreading from beehive to beehive – all over the planet. Everywhere, the same scenario is repeated: billions of bees leave their hives, never to return. No bodies are found in the immediate surroundings, and no visible predators can be located.
In the US, the latest estimates suggest that a total of 1.5 million (out of 2.4 million total beehives) have disappeared across 27 states. In Germany, according to the national beekeepers association, one fourth of all colonies have been destroyed, with losses reaching up to 80% on some farms. The same phenomenon has been observed in Switzerland, France, Italy, Portugal, Greece, Austria, Poland and England, where this syndrome has been nicknamed "the Mary Celeste Phenomenon", after a ship whose crew vanished in 1872.
Scientists have found a name for the phenomenon that matches its scale, "colony collapse disorder," and they have good reason to be worried: 80% of plant species require bees to be pollinated. Without bees, there is no pollinization, and fruits and vegetables could disappear from the face of the Earth. Apis mellifera (the honey bee), which appeared on Earth 60 million years before man and is as indispensable to the economy as it is to man's survival.
Should we blame pesticides or even medication used to combat them? Maybe look at parasites such as varroa mites? New viruses? Travelling stress? The multiplication of electromagnetic waves disturbing the magnetite nanoparticles found in the bees' abdomen? So far, it looks like a combination of all these agents has been responsible for the weakening of the bees' immune defenses.
Fifty years ago, Einstein had already insisted on the symbiotic relationship binding these pollen gatherers to mankind: "If bees were to disappear from the globe," he predicted, "mankind would only have four years left to live."
Rating from our film jury
"More Than Honey" is an excellent film - very entertaining, intelligent and highly stimulating for the mind and soul.
The film offers an impressive and diverse presentation of a topic that has attracted little attention before, and it raises our awareness on the importance of bees to our ecosystem. It is, without doubt, a very relevant, high-quality documentary based on outstanding journalism.
"More Than Honey" has a high scientific value. The film is full of knowledge and facts and includes many empirical examples. It demonstrates clearly the dynamical development of the Earth's system and the impact made by humans on this system, while maintaining a certain balance.
"More Than Honey" is also a very inspiring film. It makes us appreciate our natural environment and gives us the chance to gain a more global perspective and a collective awareness. One weakness of the film is that it shows very few ways, ideas or examples of how the situation could be improved and, therefore, fails to inspire in viewers the will to act.
Cinematographically, the film is absolutely perfect. It is well-structured and riveting. The brilliant close-ups of the bees and their life in the beehive are astonishing. The imagery and scenes are unique, aesthetic and, like the music, they suit the content perfectly. Last but not least, the editing and camera work are remarkable.
Technical information and screening rights...
Director(s):
Markus Imhoof
Script:
Markus Imhoof, Kerstin Hoppenhaus
Production:
Markus Imhoof, Pierre-Alain Meier, Thomas Kufus, Helmut Grasser
Music:
Peter Scherer
Actors:
Fred Jaggi, Randolf Menzel, John Miller, Liane Singer, Heidrun Singer, Zhao Su Zhang
Year:
2012
Duration:
91 min
Picture format:
16:9
Our age recommendation:
12
Language (audio):
German, English
Language (subtitles):
German
Country of origin:
Switzerland, Germany, Austria
Shooting Locations:
Switzerland, China, United States
Screening rights:
Frenetic (Switzerland) | Wild Bunch Germany (Germany) | Filmladen Filmverleih (Austria)
More information...
Links & documents
Attachements
Availability...
Buy DVD
You can also view it for a fee at:
Further reviews
"Wow!" is the reaction from the audience. They have truly never seen pictures like these before. – Der Landbote
... spectacular shots... a film about how everything is interlinked and about the human race. – Sonntagszeitung
...the powerful comeback of an important Swiss writer-director. "More Than Honey" was the highlight of the excellent programme at the Film Festival Locarno. – NZZ am Sonntag
A highlight and the crowning glory of the Film Festival Locarno: the marvellous documentary "More Than Honey". – St. Galler Tagblatt
...Markus Imhoof's documentary is simply fantastic. – Le Temps
Rating
Overall rating
Contents
Entertainment value
Scientific & journalistic quality
Transfer of a momentum
Picture, music, craftsmanship
---