Our Daily Poison
How agribusiness is poisoning our food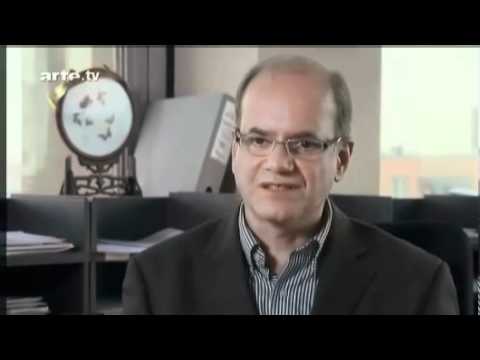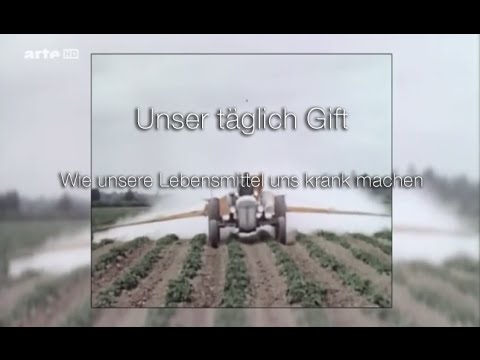 Official film description
A steadily increasing number of scientists sees a connection between the increasing prevalence of cancer, immune deficiencies, diabetes, and neurological diseases and the changes in our diet. The idea of producing more and more food and preserving it, has led to an increasing use of chemical additives in our food. Marie-Monique Robin's documentary "Our Daily Poison" illuminates the conditions in which our food is produced, processed and consumed - from the field onto the plate, from pesticides to additives and synthetics food come into contact with.
Further reviews
A shocking documentary...complete and well researched. – Reforme
Can be watched like a thriller. – Terra Eco
If we are what we eat, we may be in trouble. – The Science Teacher
Uncovers the hidden dangers in our daily food. – Slow Food Europe
Do not eat before watching this documentary. Or only organic (without pesticides). Do not drink Coca Cola Light (because of the Aspartame). And avoid plastic packaging (because of the nasty bisphenol A). So the film may be easier to digest. – Libération
Marie-Monique Robin already gained a reputation after her film "The World According to Monsanto", was aired on Arte in 2008. Now, with her new, particularly disturbing documentary, she is looking for the polemical controversy anew. This film tries to prove how the chemical and food industries have poisoned the contents of our plates for more than 50 years. The charge is serious but justified. Reason enough to think about the capacity or the strengths of the regulation centers, which should protect the consumers, and take into account the health of the population over the interests of industry. – Le Pèlerin Magazine
Thousands of chemicals have already invaded our environment. And especially our food. As industry rakes in its expenses, scientists are worried about the toxic effects of some of these substances and point to an unstoppable spread of chronic diseases (cancer, diabetes, behavioral disorders). "Our Daily Poison," the informative and instructive documentation of Marie-Monique Robin, deals with such concerns. – Télérama
Technical information and screening rights...
Director(s):
Marie-Monique Robin
Script:
Marie-Monique Robin
Production:
ARTE France, Institut National de l'Audiovisuel (INA), Arte France
Music:
Jean-Louis Valéro, Jean-Louis Valero
Year:
2011
Duration:
105 min
Picture format:
16:9
Language (audio):
German, French, English
Country of origin:
Switzerland, Germany, Canada, France, Argentina, United States, Finland, Belgium
Our age recommendation:
16
More information...
Availability...
Buy DVD
This film can be watched for free at the top.