Antartica: Ice & Sky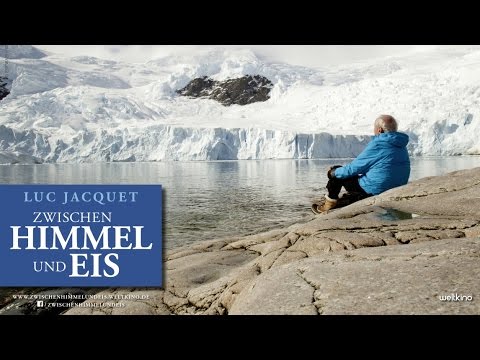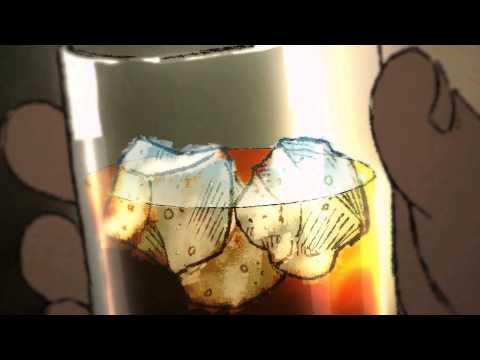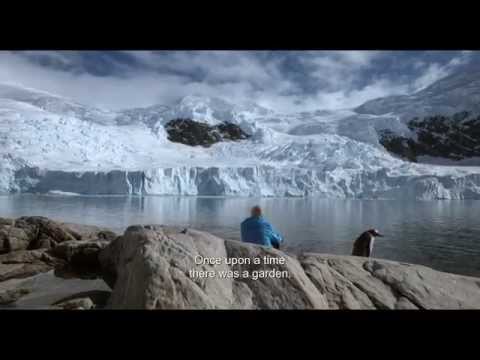 Official film description
1955. Claude Lorius responds to an advert and finds himself in the Antarctic for an entire winter with only two companions and no possibility of return or assistance. This first mission to the planet's southernmost continent will become the founding moment of his life forever after.
In a land previously untouched by scientific experiments, the young man realizes that every bubble of air trapped in the polar ice cap holds a sample of the atmosphere at the time it was formed. In other words, just a few meters down, the ice contains air that the Ancient Romans once breathed.
Temperatures and bubbles... this discovery leads to drilling that will take scientists back 400,000 years into the history of our climate, a first-of-a-kind achievement.
In light of his findings — global warming and human impact on the planet — Claude spends the rest of his life trying to raise awareness of the risk humankind is taking with the Earth. But all too often, he is met with silence, incomprehension, denial or pressure to keep quiet.
Today, the man of science has agreed to look back on the puzzle of his life. It is Claude Lorius' testimony, perhaps his last. He speaks to us of our present age, the Anthropocene, a new era in which humans are the drivers of the planet's ecology and climate. Much of the man's exceptional life story is told through a wealth of archival footage.
Through grainy images so typical of old films, we travel back to meet Claude as a young researcher, during his early missions to the vast desert of the southern ice cap. The history of glaciology comes to life through the faces and breathtaking landscapes we encounter, and the emotions they invoke.
The archives are interwoven with present-day footage of Claude as he returns to the Antarctic and to his own past, 60 years after first setting foot on the ice. Time has left its mark on Claude, whose serious expression nevertheless lights up with wonder at renewed contact with this enigmatic universe, the passion of a lifetime. On the ice, Claude revisits his past and questions Man's place on Earth.
As the story unfolds, we follow Claude Lorius to the various regions of the world that already have proven the case for his scientific predictions, and where the forces of nature, awakened by the radical change in our climate, are beginning to show their might.
Notes on the film
On the basis of Claude Lorius life story this film provides breath-taking, exciting and touching insights in the development of scientific methods (e.g. ice core drilling), proving that human activities influence the global climate and showing a piece of world history.
"Antartica: Ice & Sky" captures the viewers' interest for science.
The film presents a visually stunning documentary that is embedded in archive recordings and supported by powerful and heroic sounds.
Rating from our film jury
This well-researched film is nicely structured and easy to follow as scientific knowledge is clearly explained. The combination of empirical examples and extraordinary pictures is an exciting way of introducing ice as unique climate archive. Moreover, "Ice & Sky" is emotionally touching and creates esteem for Claude Lorius and his tireless scientific commitment. The scenes are inspiring and able to raise awareness of self-responsibility and the responsibility against others.
Technical information and screening rights...
Director(s):
Luc Jacquet
Script:
Luc Jacquet
Production:
Wild-Touch, Pathé, Richard Grandpierre, Romain Le Grand, Vivien Aslanian, Eskwad
Music:
Cyrille Aufort
Actors:
Claude Lorius, Michel Papineschi, Jacques-Yves Cousteau
Year:
2015
Duration:
89 min
Our age recommendation:
16
Language (audio):
German, French, English
Language (subtitles):
English
Country of origin:
France
Shooting Locations:
Antarctic
Screening rights:
Wild Bunch () | Frenetic (Switzerland)
More information...
Links & documents
Attachements
Availability...
Buy DVD
You can also view it for a fee at:
Rating
Overall rating
Contents
Entertainment value
Scientific & journalistic quality
Transfer of a momentum
Picture, music, craftsmanship
---