Disobedience
The rise of the global fossil fuel resistance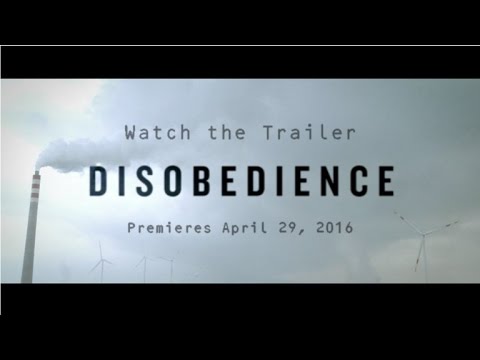 Official film description
"Disobedience" is the story of the struggle to save the world.
"Disobedience" tells the David vs Goliath tales of front line leaders around the world risking life and limb in the fight for a livable climate.
Interwoven with this riveting verité footage are the most renowned voices in the global conversation around social movements and climate justice for a series that is personal, passionate and powerful.
The stakes could not be higher, nor the missions more critical.
Technical information and screening rights...
Director(s):
Kelly Nyks
Production:
Kelly Nyks, Jared P. Scott, Disobedient Productions, Tad Fettig, Hypatia Porter
Music:
Malcolm Francis
Actors:
Naomi Klein, Bill McKibben, Lidy Nacpil, Marshall Ganz, Ricken Patel, Ferrial Adam, Hoda Baraka, Peti Eriquez, Ramon Arguelles, Cameron Fenton, Michael Mann, Selma Esen, Hakki Ülkü, Nihat Dirim, Tadzio Müller
Year:
2016
Duration:
40 min
Our age recommendation:
16
Language (audio):
English
Language (subtitles):
Japanese, German, French, English, Chinese, Italian, Spanish, Swedish, Bulgarian, Polish, Portuguese, Russian, Dutch, Turkish
Country of origin:
United States
Shooting Locations:
Germany, Canada, France, South Africa, India, United States, Turkey, Philippines
More information...
Links & documents
Attachements
Availability...
This film can be watched for free at the top.
This film may be shown free of charge for non-profit purposes.
---