Wilder Than Wild
Fire, Forests, and the Future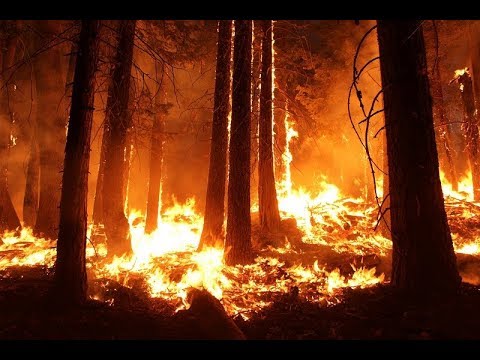 Official film description
The documentary reveals how fire suppression and climate change have exposed Western forests to large, high intensity wildfires, while greenhouse gases released from these fires contribute to global warming. This vicious cycle jeopardizes our forests and affects us all with extreme weather and more wildfires, some of which are now entering highly populated wildland-urban areas.
Notes on the film
The documentary deals with many different aspects of forest fires and is therefore a good starting point for viewers who want to get a complete overview of the subject. "Wilder Than Wild" is particularly valuable for viewers in the United States (West Coast, California, Bay Area) and people living in areas where forest fires occur frequently. The film impressively shows how many forests have developed in recent years from CO2 absorbers to CO2 emitters and how important it is to break this vicious circle.
Technical information and screening rights...
Director(s):
Kevin White
Script:
Stephen Most
Production:
Kevin White, Stephen Most
Music:
Christopher Hedge
Actors:
Mary Nichols, Kevin White, Jerry Baker, Scott Gelfand, Malcolm North, John Buckley, Steve Ritch, Kelly Martin, Thomas Willson Sr., Jason Sandoval, Mike Albrecht, Mike Shuken
Year:
2018
Duration:
57 min
Our age recommendation:
14
Language (audio):
English
Language (subtitles):
English
Country of origin:
United States
Shooting Locations:
United States
Screening rights:
Filmmakers Collaborative SF ()
More information...
Links & documents
Attachements
Further reviews
Urban wildfires are the new normal and everyone should be prepared. – Berkeleyside
Wilder Than Wild looks at the causes and impacts of California's increasingly devastating wildfires, with an emphasis on the effects of fire suppression. – Bay Nature
---