Steps
A journey to the edge of climate change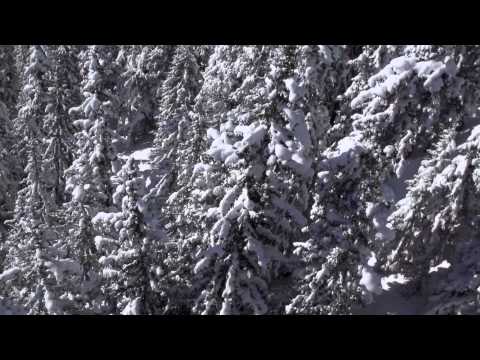 Official film description
It is a revolution! In the winter of 2012/13, Ride Greener and Coupdoeil dared to take the step of making the impossible become possible: they produced the first climate friendly snowboard and ski film. In "Steps", the effects of climate change are shown in parallel with the allure of winter sports. The film pursues the question of whether or not snowboarding and skiing in today's world can be done in harmony with nature. Are you ready to get inspired?
"Steps", a documentary and action film, dives into the world of people whose deep connection to the mountains ties them together. Worried about impending climate change, they are looking for an alternative way to pursue their passion in harmony with nature and experience the mountains in an ecologically sustainable way. Instead of flying around the world in pursuit of snow, they explore the Alps at their doorstep. They travel using public transportation and climb the highest, most impressive peaks on their own before beginning their spectacular descents and jumps. Despite all of their efforts, they reach their limits and realize the real paradox existing in doing winter sports in harmony with nature.
Notes on the film
Well suited for winter sport freaks - astonishing and beautiful pictures as well as a good example of how to make a change.
Rating from our film jury
Even though the relevant relationships in nature are only marginally explained, "Steps" relates well to everyones world by showing ways and possibilities to do winter sports in a sustainable manner.
The film is entertaining and very pleasant to watch, not least due to the terrific snowboarding that is shown.
Incredible motions create respect, amazement and esteem for nature. Further does the film teach the viewers both self-responsibility as well as responsibility against others.
Filming quality is thrilling: picture aesthetics lay between good and extraordinary, with some shootings being unique. Editing is well above average, camera work remarkably and soundtrack nicely chosen.
Technical information and screening rights...
Director(s):
Philipp Eyer, Stephan Hermann, Ride Greener, Coupedoeil, Sten Smola
Production:
Coupedoeil
Music:
Gustav Brach
Actors:
Sten Smola, Martin Nellen, Reto Knutti, Rene Estermann, Reto Kestenholz, Raphael Imsand, Frederik Kalbermannten, Martin Seiler, Sebastian Bumann, Jurek Ruppen, Levi Luggen, Piers Solomon
Year:
2013
Duration:
52 min
Our age recommendation:
10
Language (audio):
German, Swiss German
Language (subtitles):
English
Country of origin:
Switzerland
Shooting Locations:
Screening rights:
Ride Greener ()
Availability...
This film can be watched for free at the top.
Further reviews
Best documentary – BCN Sports Films Barcelona International FICTS Festival, Barcelona 2014
Rating
Overall rating
Contents
Entertainment value
Scientific & journalistic quality
Transfer of a momentum
Picture, music, craftsmanship
---