Spaceship Earth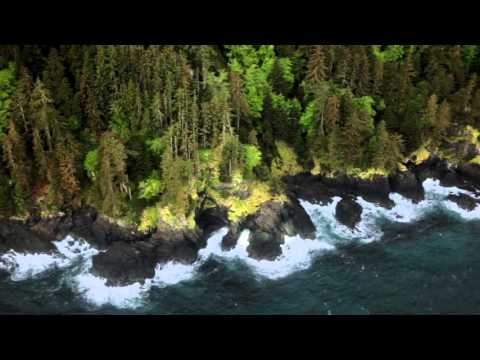 Official film description
The idea that Earth is an isolated spaceship was born in the 1960s, championed by futurist Buckminster Fuller and proven by the famous "Earth rise" photo taken by Apollo astronauts. "Spaceship Earth" is both a reality and a metaphor that changed humanity's perspective, spawning the movement to "save the Earth". But what does that really mean?
For 50 years scientists have been working to understand humanity's daily influence on our planet's life forces. "Spaceship Earth" is a poetic feature film exploring what they have learned, and what that tells us about our responsibility for steering the only ship in the universe known to carry life.
Filmed in Japan, Canada, Germany, Brazil, Iceland, the USA, Mali and several other countries, "Spaceship Earth" features the thoughts of some of the world's most prominent thinkers, including physicists Hans Joachim Schellenhuber and Takafumi Matsui, astronaut Ulf Merbold, anthropologist Jared Diamond, geologist David Hughes and energy analyst Daniel Yergin… as well as a host of average people who are suffering the degradation of our ship and working to transform it.
Notes on the film
Festivals:
Hot Docs, 2016
Gimli Film Festival, 2016
Atlantic Film Festival, 2016
Bergen International Film Festival, 2016
Wildlife Film Festival, 2016
International Science Film Festival World of Knowledge, 2017
Technical information and screening rights...
Director(s):
Kevin McMahon
Script:
Kevin McMahon
Production:
Primitive Entertainment, NHK
Music:
Ohad Benchetrit, Justin Small, Paul Aucoin
Actors:
Rob Hopkins, Amory Lovins, Rajendra Pachauri, Richard Heinberg, Wade Davis, Andrew Revkin, Ulf Merbold, John Schellnhuber, Takafumi Matsui, Andrew James Watson, David Hughes, Shuichi Rokugawa, Vera Scroggins, Ray Kemble, Tammy Manning, Stephen Lindsey, Martin Rees, Peter Wadhams, Chris Thomas, Richard Feely, Naoki Adachi, George Divoky, Hugues Lantuit, Paul Wignall, Marina Silva, Duilio D. De Figueiredo, Marcelo Salazar, Joao Gomes Da Silva, Hildigunnur Thorsteinsson, Elias Oskarsson, Jon Bjorn Skulason, Gregory Jaczko, Daniel Yergin, Michael Rueckert, Werner Tillmitz, Rosemarie Heilig, Berthold Kaufman, Jorgen Randers, Andrew Revkins, Michael Gorman, Jovaci Jose Moscou, David Sloan Wilson, Jared Diamond, Kevin Anderson, Jason Kowalski, Connor Gibson, Maarten Wetselaar, Yuko Tanaka
Year:
2016
Duration:
122 min
Picture format:
16:9
Our age recommendation:
16
Language (audio):
English
Country of origin:
Canada
Shooting Locations:
Germany, Canada, Brazil, Japan, Netherlands, United States, United Kingdom, Iceland, Mali
Screening rights:
Primitive Entertainment ()
Availability...
This film can be watched for a fee at the top.
Further reviews
Grand Prix, International Science Film Festival, St Petersburg, 2017 –
---