On the Green Road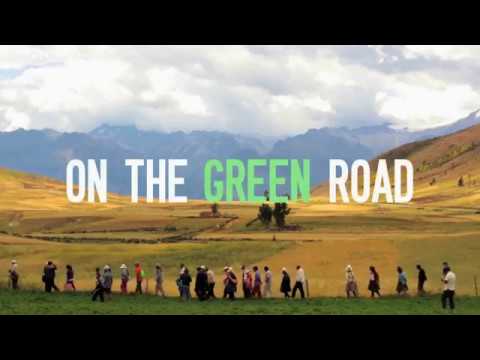 Official film description
The complex situation that we currently face (climate change, social injustices, frustrations…) is the starting point of Siméon and Alexandre's trip. The two cousins, founders of "On The Green Road", travelled 18.000 km by bike, passing through 26 countries with camera in hand, portraying the local committed actors they encountered in order to show local solutions to global problems. Today, an association has developed around this project, to share its adventure and to participate in a growing, necessary understanding.
Notes on the film
On The Green Road has become a media based on years of experience in raising awareness about environmental issues, helping and supporting over 40 projects along the way. Throught the rich and diverse experience of travellers, it gives a voice to a growing number of anonymous everyday heroes from all over the world.
Technical information and screening rights...
Director(s):
Siméon Baldit de Barral, Alexadre Haslé de Barral
Script:
Siméon Baldit de Barral
Production:
Mundigo
Actors:
Siméon Baldit de Barral, Alexandre Haslé de Barral
Year:
2015
Duration:
80 min
Our age recommendation:
12
Language (audio):
French, English, Italian, Spanish
Country of origin:
France
Shooting Locations:
France, India, Peru, Iran, Turkey, Iraq, Bolivia
Screening rights:
On The Green Road ()
---