How to Let Go of the World and Love All The Things Climate Can't Change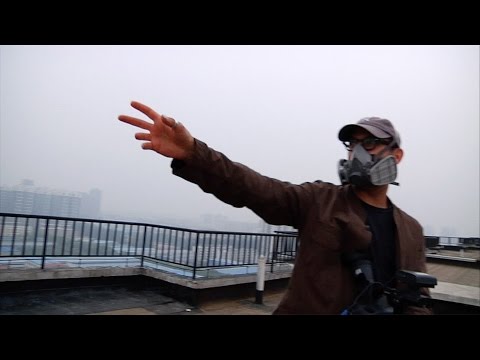 Official film description
In "How to Let Go of the World and Love All The Things Climate Can't Change", Oscar Nominated director Josh Fox ("Gasland") continues in his deeply personal style, investigating climate change – the greatest threat our world has ever known.
Traveling to 12 countries on 6 continents, the film acknowledges that it may be too late to stop some of the worst consequences and asks, what is it that climate change can't destroy? What is so deep within us that no calamity can take it away?
Notes on the film
A film that encourages you to reflect upon a whole range of topics. Josh Fox's film is suitable for audiences already familiar with the many components of the climate debate. The beginning is somewhat sobering but it becomes more optimistic towards the end. Especially noteworthy is the profound and poetic commentary, the drone footage and the unconventional style and accessibility of this film. A special piece by Josh Fox.
Technical information and screening rights...
Director(s):
Josh Fox
Script:
Josh Fox
Production:
Josh Fox, Deia Schlosberg
Actors:
Josh Fox, Lester Brown, Ella Chou, Tim DeChristopher, Bill McKibben, Van Jones, Wu Di, Aria Doe, Eriberto Gualinga, Franco Tulio Viteri Gualinga, Nina Gualinga, Ming Huang, Ausberto Mahua Jaba, Bri Jackson, Huayna Kapac, Elizabeth Kolbert, Milan Loeak, Mika Maiava, Michael E. Mann, Ander Ordonez Mozombite, Joe Mwitumwa, Paul Nalau, Isso Nihmei, Mike Rodriguez, Petra Tschakert, Vanuatu
Year:
2016
Duration:
127 min
Picture format:
16:9
Our age recommendation:
16
Language (audio):
English
Language (subtitles):
German
Country of origin:
United States
Shooting Locations:
Further reviews
Energetic and positive! [A] story about actions real people can take to engage in this important issue. – Salt Lake Tribune
Without a doubt one of the most engaging documentaries of the year. – Criterion Cast
A riveting eye-opening feast!! – The Globe
Inspiring!…It motivated me to be a part of the growth of change. – Daily Buzz
Unshakable images! This film will make you want to be the change. – Daily Journal
Potent -the movie takes heart in communities that have found small-scale solutions. – Variety
Rating
Overall rating
Contents
Entertainment value
Scientific & journalistic quality
Transfer of a momentum
Picture, music, craftsmanship
---