Chasing Ice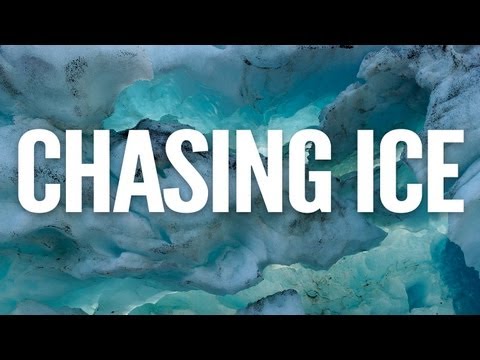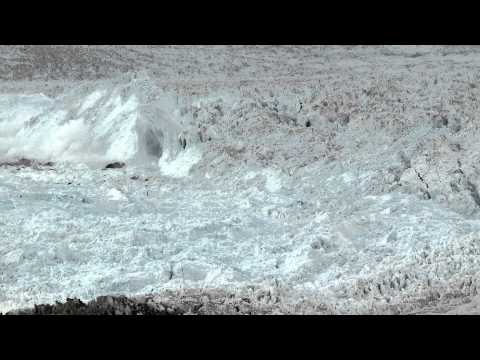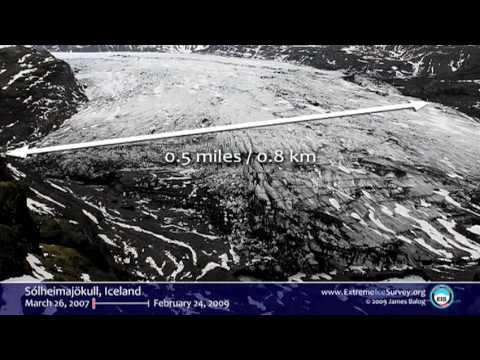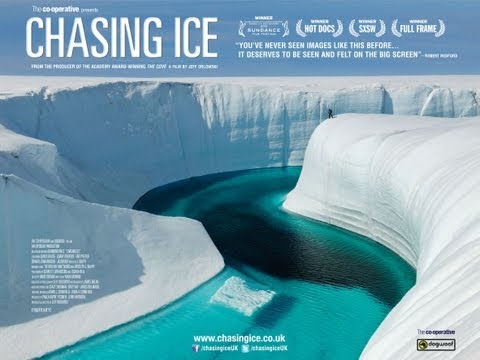 Official film description
In the spring of 2005, acclaimed environmental photographer James Balog headed to the Arctic on a tricky assignment for National Geographic: to capture images to help tell the story of the Earths changing climate. Even with a scientific upbringing, Balog had been a skeptic about climate change. But that first trip north opened his eyes to the biggest story in human history and sparked a challenge within him that would put his career and his very well-being at risk.
"Chasing Ice" is the story of one mans mission to change the tide of history by gathering undeniable evidence of our changing planet. Within months of that first trip to Iceland, the photographer conceived the boldest expedition of his life: The Extreme Ice Survey. With a band of young adventurers in tow, Balog began deploying revolutionary time-lapse cameras across the brutal Arctic to capture a multi-year record of the worlds changing glaciers.
As the debate polarizes America and the intensity of natural disasters ramps up globally, Balog finds himself at the end of his tether. Battling untested technology in subzero conditions, he comes face to face with his own mortality. It takes years for Balog to see the fruits of his labor. His hauntingly beautiful videos compress years into seconds and capture ancient mountains of ice in motion as they disappear at a breathtaking rate. Chasing Ice depicts a photographer trying to deliver evidence and hope to our carbon-powered planet.
Notes on the film
This film is ideal for outdoor adventurists. It focusses perhaps too strongly on the technical aspects of film and photography and can feel too much like an advertisement for North Face or Nikon, however, the last 10 minutes of the shoot are very impressive, if not too late.
70 minutes extras:
- 'Before My Time' Academy Award Nominated Song
- Film Festival Q&As
- Glacier Watching
- Sundance Experience
- Testimonials: 'Audience members and students reflect on their viewing experience'
- Time Now: From James Balog s Lecture Tour
- Updated Science 'Dr. Tad Pfeffer Glaciologist at the University of Colorado On the Latest Updates in Glaciolog
Rating from our film jury
"Chasing Ice" treats an important environmental issue: the substantial loss of Arctic sea ice due to climate change.
In terms of content and scientific aspects, "Chasing Ice" doesn't stand out: the film is based on a moderate journalistic performance and research, the interviews are not extraordinary. In addition to that, the film lacks taking into account different views on the issue and doesn't draw connections to our daily lives. The film neither offers solutions or positive examples nor does it present and explain facts and correlations sufficiently.
Nevertheless, "Chasing Ice" is a touching film that allows to gain a planetary perspective and creates respect and appreciation for our natural environment. The film shows how an individual is sticking to his objectives despite many difficulties and obstacles and how he reaches other people with his commitment. Unfortunately, the film does not really encourage the viewers to take action.
"Chasing Ice" stands out because of its technical performance: unique and breathtaking pictures and a beautiful soundtrack captivate the viewers. The film editing is remarkable and it is easy to follow the plot.
Technical information and screening rights...
Director(s):
Jeff Orlowski
Script:
Mark Monroe
Production:
Jeff Orlowski, EuroVideo Medien GmbH, Paula DuPre' Pesmen, Jerry Aronson
Music:
Joshua Ralph
Actors:
Louie Psihoyos, Jeff Orlowski, James Balog, Svavar Jonatansson, Sylvia Earle, Jason Box, Svavar Jónatansson, Kitty Boone, Dennis Dimick, Adam Lewinter, Tad Pfeffer, Suzanne Balog, Synte Peacock, Terry Root, Thomas Swetnem, Peter Hoeppe, Gerald Meehl, Emily Balog, Martin Nøoregaard, Simone Balog, R. James Woolsey, Martin Sharp, Richard Ward
Year:
2012
Duration:
75 min
Picture format:
16:9
Our age recommendation:
12
Language (audio):
English
Language (subtitles):
German
Country of origin:
United States
Shooting Locations:
United States, Greenland, Iceland
Screening rights:
Spot on Distribution (Switzerland) | NFP (Germany, Austria) | Dogwoof (United Kingdom)
More information...
Links & documents
Attachements
Further reviews
A project of heroic, Herzogian endeavor. Mad, you might say. But probably not as mad as what the rest of us are doing about climate change: namely almost nothing. – Financial Times, 2013
A film so eye-opening and socially important that it demands to be seen. – Sundance London
These photographs, unfolding in time, function as both proof and relic — a record of a landscape's memory. Behind the images lie an abiding scorn for those who are unwilling to recognize what's happening and a lucid dread about where we're probably heading. – Boston Globe,2012
Drop-dead gorgeous. – Süddeutsche Zeitung
Rating
Overall rating
Contents
Entertainment value
Scientific & journalistic quality
Transfer of a momentum
Picture, music, craftsmanship
---