Blue Planet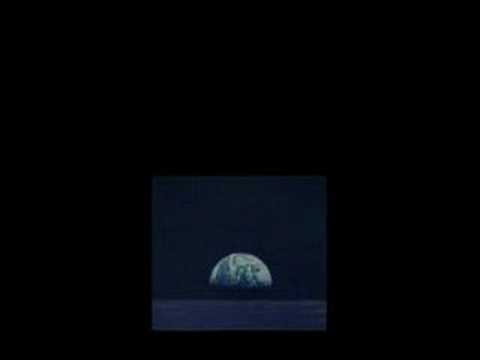 Official film description
"Blue Planet" reveals the earth to us as only a few people have ever seen it: from space. Orbiting 200 miles above earth's surface, we can see familiar landforms: the majestic Himalayas, giant Namib desert sand dunes, jewel-like Caribbean islands. From this unique vantage point we see how natural forces -- volcanoes, earthquakes, and hurricanes -- affect our planet, and how a powerful new force -- humankind -- has begun to alter the face of the earth. From Amazon rain forests to Serengeti grasslands, Blue Planet inspires a new appreciation of life on earth, our only home.
Notes on the film
There are not many DVDs dealing with the issue of climate change; "Blue Planet" is certainly one of them, even if not quite as outstanding as Al Gore's "An Inconvenient Truth" and not reaching the technical brilliance of the BBC documentary "Planet Earth" or "Earth".
"Blue Planet" is a rather old film, but the impressive recordings and the calm approach to complex facts are still remarkable.
Further reviews
"Blue Planet" combines state-of-the-art sound and image, principally directed by Ben Burtt, the Oscar-winning sound designer whose credits include the original Star Wars trilogy. No home-theater system could do full justice to the film's technical achievement, but the sights and sounds of Blue Planet are awesome nonetheless, and it's impossible to overstate the importance of the film's message and its hopeful emphasis on the potentially wondrous future of our one and only home. – Jeff Shannon
Technical information and screening rights...
Director(s):
Ben Burtt
Script:
Toni Myers
Production:
WarnerBrothers, Tony Myers
Music:
Micky Erbe, Maribeth Solomon
Year:
1990
Duration:
42 min
Language (audio):
German, French, English, Spanish, Swedish, Polish, Portuguese, Dutch, Norwegian, Turkish
Language (subtitles):
French, English, Spanish, Hungarian, Greek
Country of origin:
United States
Our age recommendation:
6
More information...
Links & documents
Attachements
Availability...
This film can be watched for free at the top.
---