Anote's Ark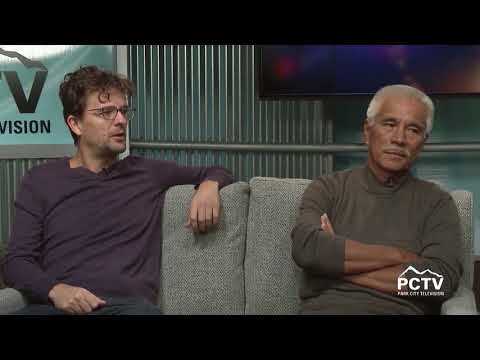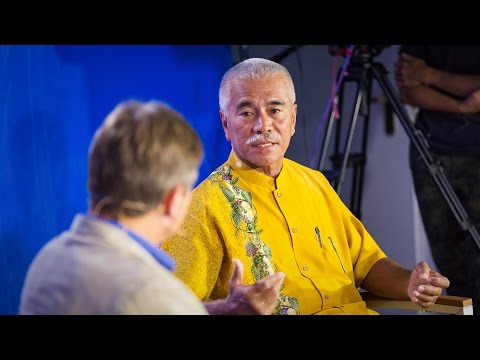 Official film description
The Pacific Island nation of Kiribati (population: 100,000) is one of the most remote places on the planet, seemingly far-removed from the pressures of modern life. Yet it is one of the first countries that must confront the main existential dilemma of our time: imminent annihilation from sea-level rise.
While Kiribati's President Anote Tong races to find a way to protect his nation's people and maintain their dignity, many Kiribati are already seeking safe harbour overseas.
Set against the backdrop of international climate and human rights negotiations, Anote's struggle to save his nation is intertwined with the extraordinary fate of Tiemeri, a young mother of six, who fights to migrate her family to New Zealand. At stake is the survival of Tiemeri's family, the Kiribati people, and 4,000 years of Kiribati culture.
Notes on the film
"Anote's Ark" raises our awareness of climate change. It shows us that climate change is not a problem for future generations, but is already having a massive impact on people's lives today.
The documentary film does not provide the scientific background to climate change and hard facts. Instead, it focuses on the human side of the problem and provides exciting insights into a culture that rarely appears on the media radar. We recommend the film to anyone who wants to be infected by the moving interviews and speeches of Tong.
The film also presents plans and models (such as floating islands and intelligent domes) that are no longer science fiction or delusions of grandeur. It is the view into a possible future of island states like Kiribati.
Further reviews
Matthieu Rytz's award-winning documentary profiles the climate-change crisis confronting the Pacific island nation of Kiribati. – The Hollywood Reporter
"Anote's Ark" creates a compelling study of one man's plight to fight global warming and our collective need to respond. – Point of View Magazine
"Anote's Ark" provides a fascinating look at this small country, the dedication of its people and its president, and the positive steps for change that become laid out due to the Paris Agreement. – Film Pulse
However, as much as one would like to brand "Anote's Ark" as pessimistic, the structure and characters of the film simply will not fully allow such a label. Unless we give in to these feelings, there is still hope, maybe not for Kiribati, but for us and our future generations. – Asian Movie Pulse
The movie somehow doesn't connect its three subjects properly. This could have been a portrait of a leader. I've seen other reviewers say that at least two of them warrant their own full length documentaries. They instead end up as segments for one too short to do all three justice. – In the Seats
"Anote's Ark" is an ambitious project. Some elements are only examined cursorily, but the film is most impactful for its inspection of the changing dynamics, borders and barriers of daily life on Kiribati—and beyond. – Slug Magazine
Rytz captures the magnitude of the beauty of the atoll nation of Kiribati, its people, and their indigenous way of life through stunning imagery of the skinny strips of land that make up the majority of the Kiribati coastline. The ocean and the land become characters too, as Rytz' juxtaposes footage of the paradise-like land with footage of the brutal, furious typhoons that tear the island homes to shreds. – Catalyst Magazine
Best Feature Award at the Philadelphia Environmental Film Festival – 2018 –
Special Mention in the International Documentary competition section at Los Angeles Asian Pacific Film Festival – 2018 –
Sustainability Award at Thin Line, Texas – 2018 –
Nomination Grand Jury Prize, World Cinema – Documentary Sundance Film Festival – 2018 –
Technical information and screening rights...
Director(s):
Matthieu Rytz
Script:
Matthieu Rytz
Production:
Matthieu Rytz
Music:
Patrick Watson
Actors:
Anote Tong, Tiemeri Tiare
Year:
2018
Duration:
77 min
Language (audio):
English
Country of origin:
Canada
Shooting Locations:
France, Japan, Australia, Vatican, New Zealand, Fiji, Kiribati
Our age recommendation:
14
Screening rights:
Roco Films ()
More information...
---