Waste Land
What happens in the world's largest trash city will transform you.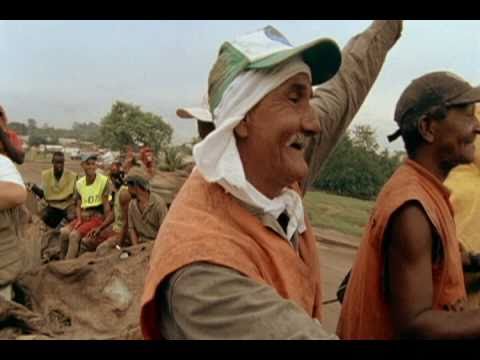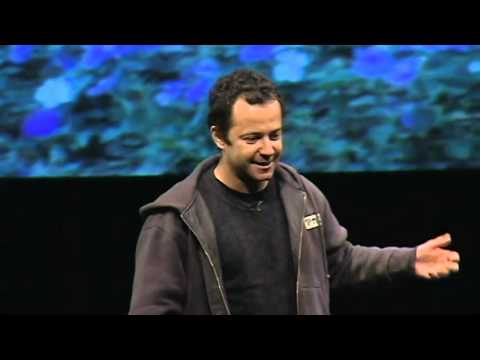 Official film description
Filmed over nearly three years, "Waste Land" follows renowned artist Vik Muniz as he journeys from his home base in Brooklyn to his native Brazil and the world's largest garbage dump, Jardim Gramacho, located on the outskirts of Rio de Janeiro. There he photographs an eclectic band of "catadores" -- or self-designated pickers of recyclable materials. Muniz's initial objective was to "paint" the catadores with garbage.
However, his collaboration with these inspiring characters as they recreate photographic images of themselves out of garbage reveals both the dignity and despair of the catadores as they begin to re-imagine their lives. Walker (Devil's Playground, Blindsight, Countdown to Zero) has great access to the entire process and, in the end, offers stirring evidence of the transformative power of art and the alchemy of the human spirit.
Notes on the film
"Waste Land" is suitable for major events and appeals to a broad audience, including environmentalists, art enthusiasts, Brazil fans and people with an interest in Third World countries. It can also be used with secondary school students. It addresses a variety of topics and gives an impressive picture of the power exerted through the convictions of individuals and the collaboration of many people.
The documentary "Waste Land" by Lucy Walker was honored with two awards at the 2010 Berlinale. In addition to the Panorama audience award, the documentary was also awarded the Amnesty International Film Award.
"Waste Land" was nominated for Best Documentary at the Academy Awards® in 2011.
Rating from our film jury
"Waste Land" fascinates through human interviews and a respectful documentation style. Some recordings can not be seen anywhere else. The subject of garbage almost automatically leads to a high relevance of this film, which also brings many well-introduced examples.
The documentation on the work of the garbage workers is fluid and exciting to look at, extremely stimulating and absolutely intelligent. However, no scientific connections are demonstrated or facts are conveyed, instead the influence of our lifestyle on others is pointed out.
"Wasteland" has an understandable structure, a good reference from picture to content, good visual quality, editing and camera work, only the music can not quite keep up.
In this inspiring art documentation, everything revolves around people, which involves the viewer in the midst of the event. The initiatory power of the protagonists is contagious. Lucy Walker creates a global perspective and the relation to a larger whole. "Waste Land" arouses appreciation and a lot of empathy for the garbage workers and creates sense of responsibility. The film creates a connection from ecology to happiness and fulfillment.
Technical information and screening rights...
More information...
Links & documents
Attachements
Further reviews
…the Slumdog Millionaire of documentaries: an inspiring, deeply moving crowd-pleaser. – The Huffington Post
Waste Land is a must-see PBS-style Cinderella story with true grit, a brilliant cast and an improbably big heart. – Minneapolis Star Tribune
The moment when one thing turns into another is the most beautiful moment. A combination of sounds turns into music. And this applies to everything. – Vik Muniz
Panorama Audience Award and Amnesty International Film Prize – Berlin International Film Festival 2010
Best Documentary – Cinema Brazil Grand Prize 2012
Audience Award - World Cinema Documentary – Sundance Film Festival 2010
Rating
Overall rating
Contents
Entertainment value
Scientific & journalistic quality
Transfer of a momentum
Picture, music, craftsmanship
---