Gasland
There's something in the water.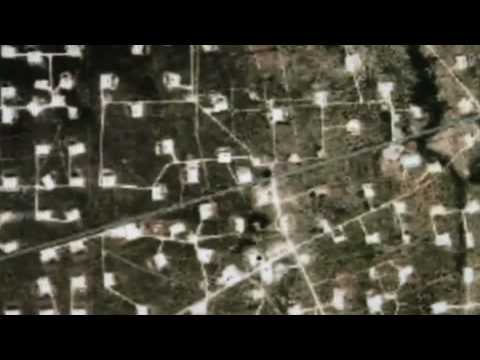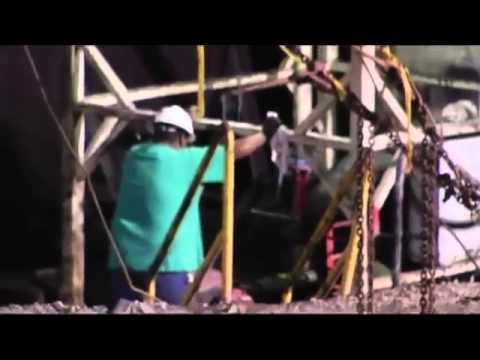 Official film description
In 2009, filmmaker Josh Fox learned his home in the Delaware River Basin was on top of the Marcellus Shale, a rock formation containing natural gas that stretches across New York, Pennsylvania and huge stretches of the Northeast. He was offered $100,000 to lease his land for a new method of drilling developed by Halliburton and soon discovered this was only a part of a 34-state drilling campaign, the largest domestic natural gas drilling boom in history. Part mystery, part travelogue, and part banjo showdown, "Gasland" documents Josh's cross-country odyssey to find out if the controversial process of hydraulic fracturing - or fracking - is actually safe.
As he interviews people who live on or around current fracking sites, Josh learns of things gone horribly wrong, from illness to hair loss to flammable water, and his inquiries lead him ever deeper into a web of secrets, lies, conspiracy, and contamination - a web that potentially stretches to threaten the New York Watershed. Unearthing a shocking story about a practice that is understudied and inadequately regulated, Gasland races to find answer about fracking before it's far too late.
Notes on the film
Fracking is a method in which millions of litres of water mixed chemically-enriched water are pumped underground at high pressure in order to facilitate the extraction of oil and natural gas. Since this method is considerably more laborious and expensive than conventional extraction, it is clear that conventionally recoverable resources are no longer sufficient to cover our oil and natural gas needs.
"Gasland" can be related to Europe (in general) and Switzerland (in particular) only to a limited extent, since fracking is hardly practised here. France has prohibited the fracking method; Poland, on the other hand, aims to use it increasingly in the future. In the Swiss Canton of Vaud, an application for a permit to use the fracking method to extract natural gas was rejected.
Rating from our film jury
"Gasland" is a challenging and shocking film. It documents an environmental problem that has been relatively unknown until now.
As it is packed with information, "Gasland" is a rather demanding film to watch, and it presumes some background knowledge. The fracking process, which is the main topic of the film, isn't sufficiently explained.
The large number of interviews conducted all over the USA give a well-founded picture from the point of view of the people affected and prove that the problems are not just isolated cases. Unfortunately, the opposing side did not voice their opinion (they refused to give interviews). Consequently, the film shows a one-sided picture of "good versus evil". The fact that the "good" also consume natural gas, for example, is ignored.
In addition, it's a pity that the film doesn't put forward better options or solutions on how to deal with the problem, since this is an issue that directly concerns our ecological existence. Instead, "Gasland" focuses more on arousing fear and thus leaves the audience with a feeling of hopelessness.
From the technical point of view, the film doesn't offer the audience a very enjoyable experience: there are too many pictures, which are too fast and confusing. Although the low quality of the pictures, camera work and editing lends "Gasland" authenticity, it devalues the film and detracts attention from the topic. The chronological structure and the soundtrack are okay.
Technical information and screening rights...
Director(s):
Josh Fox
Script:
Josh Fox
Production:
Josh Fox, HBO Documentary Films, International WOW Company, Trish Adlesic, Molly Gandour, David Roma
Music:
Susan Jacobs, Jackie Mulhearn
Actors:
Josh Fox, Theo Colborn, George W. Bush, Dick Cheney, Pete Seeger, Richard Nixon, Aubrey K. McClendon, Pat Fernelli, Ron Carter, Jean Carter, Norma Fiorentino, Debbie May, Mike Markham, Marsha Mendenhall, Dave Neslin, Jesse Ellsworth, Amee Ellsworth, Renee McClurem, Weston Wilson, Jeff Walker, Veronda Walker, Lewis Meeks, John Fenton, Kathy Fenton, Dee Hoffmeister, Lisa Bracken, Robert Blackcloud, Al Armendariz, Calvin Tillman, Wilma Subra, John Hanger, James F. Gennaro, Scott Stringer, Maurice Hinchey, Albert F. Appleton, Dan Boren, Jim Costa, Louie Gohmert, Doug Lamborn, Dennis Hastert, David Paterson, T. Boone Pickens
Year:
2011
Duration:
103 min
Picture format:
16:9
Our age recommendation:
16
Language (audio):
German, English
Country of origin:
United States
Shooting Locations:
United States
Screening rights:
Abramorama (United States)
Further reviews
A brave and fearless film. Everyone should see it. – Michael Moore
One of the most effective and expressive environmental films of recent years. – Robert Koehler, Magazin Variety
Rating
Overall rating
Contents
Entertainment value
Scientific & journalistic quality
Transfer of a momentum
Picture, music, craftsmanship
---