The Green Planet
Our Forest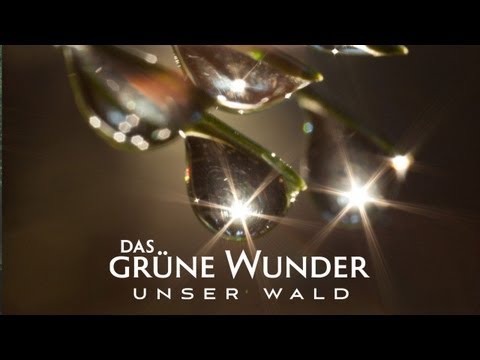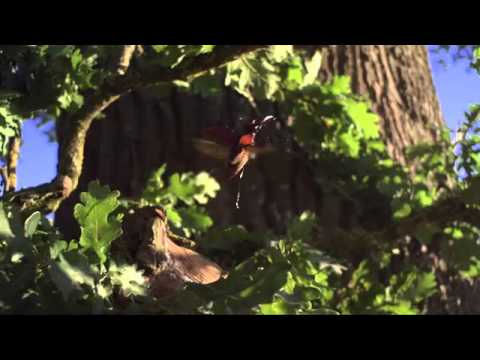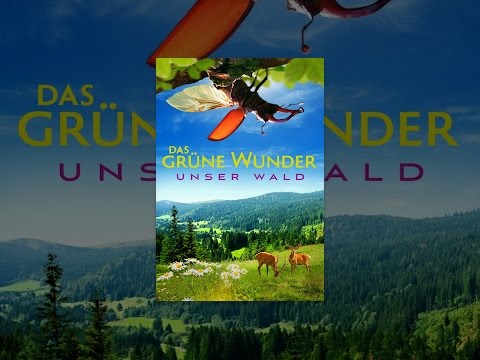 Official film description
"The Green Planet" is a spectacular journey of discovery through the most known, most beautiful and most diverse natural habitat: the forest. The renowned nature filmmaker Jan Haft provides a unique inventory of biodiversity in German forests. Shot over six years (2005-2011), the multiple international award-winning cameramen hunted hard-to-capture motifs. They spent about 100 nights in a camouflage tent and shot over 250 hours of footage, using the latest filmmaking techniques.
The elegant and poetic visuals present a new perspective on a well known ecosystem. Intimate behavioral observations of popular species like foxes, wild boars and red deer are intertwined with the stories of more bizarre forest animals such as the purple emperor, aphids, liverworts, fire ants, stag beetles and cordials; the film creates a sophisticated natural history puzzle that gives the romantic myth of the forest a sense of tangible magic.
Narrated by Grimme award-winner Benno Fürmann, "The Green Planet" is a scientifically accurate and emotionally touching invitation to rediscover the exciting biodiversity of our forests.
Notes on the film
600 days of shooting, 70 locations, 250 hours of footage, 15 hours in a hot-air balloon!
The documentary is calm, poetic and not very entertaining and therefore unsuitable for major festivals. The film has an educational value and therefore is particularly suitable for school screenings or families. Moreover, the documentary would be very appropriate at nature photography festivals.
"The Green Planet" does not present any commentary about human interaction with the forest ecosystem but prefers to focus on the beauty of nature rather than destructive human practices.
See also: interview with the director on our blog (in German only).
Rating from our film jury
"Das grüne Wunder - Unser Wald" is a demanding film which stimulates all senses.
Although the film is based on good journalistic research, it does not explain contexts very well. Moreover, the connection to our daily lives and the relevance of the issue for our planet are not clearly stated.
The scientific value is rather small: the documentary imparts only little knowledge and information and claims in no way to what extent the human life depends on the forest. As a consequence, the film is not able to motivate the viewers to make a difference. However, its strengths lies in the spectacular pictures that show the diversity and the beauty of a healthy environment. The film awakens a deep appreciation.
The documentary is not very entertaining but well structured. The high-quality pictures and scenes are unique, cut and camerawork remarkable, the combination of slow-motion pictures and time-lapse recordings is well-made. The classic film music emphasizes the film's meditative character.
Further reviews
[…] simply brilliant. – Ein Herz für Tiere
Opulent pictures […] - with deceleration factor. – ZEIT Wissen
Beautiful and poetic. – kino.de
Even viewers not interested in the "quiet love life" of spruces will be astonished. In a very fascinating way, "The Green Planet" shows the living together of plants and animals. It offers a time-lapse vision of growing mushrooms and strawberries, of a bumblebee chasing a mouse out of its den and of a jay getting sprayed with formic acid in order to expel parasites from its plumage. Education and fascination all in one package: a true cinematographic miracle. – Cinema
Technical information and screening rights...
Director(s):
Jan Haft
Script:
Jan Haft
Production:
Jan Haft, Melanie Haft
Music:
Siggi Müller, Jörg Magnus Pfeil, Jörg Magnus Pfeil, Siggi Müller
Actors:
Benno Fürmann
Year:
2012
Duration:
93 min
Picture format:
16:9
Language (audio):
German, English
Country of origin:
Germany
Shooting Locations:
Germany, Denmark, Austria
Our age recommendation:
8
Screening rights:
polyband Medien GmbH (Germany) | Filmbüro Zürich (Switzerland)
More information...
Links & documents
Attachements
Availability...
Buy DVD
This film can be watched for a fee at the top.
You can also view it for a fee at:
Rating
Contents
Entertainment value
Scientific & journalistic quality
Transfer of a momentum
Picture, music, craftsmanship
---