The Corporation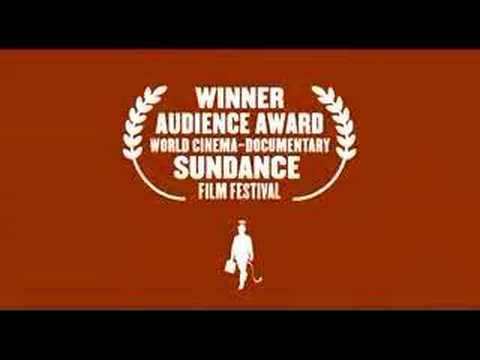 Official film description
"The Corporation" is a 2003 Canadian documentary film written by Joel Bakan, and directed by Mark Achbar and Jennifer Abbott. The documentary is critical of the modern-day corporation, considering its legal status as a class of person and evaluating its behaviour towards society and the world at large as a psychiatrist might evaluate an ordinary person.
Bakan wrote the book, 'The Corporation: The Pathological Pursuit of Profit and Power', during the filming of the documentary.
The film features interviews with prominent corporate critics such as Noam Chomsky, Charles Kernaghan, Naomi Klein, Michael Moore, Vandana Shiva, and Howard Zinn, as well as opinions from company CEOs such as Ray Anderson (from the Interface carpet and fabric company), and viewpoints from business gurus Peter Drucker and Milton Friedman, and think tanks advocating free markets such as the Fraser Institute. Interviews also feature Dr. Samuel Epstein, who was involved in a lawsuit against Monsanto Company for promoting the use of Posilac to induce more milk production in dairy cattle.
Notes on the film
Especially outstanding are the interviews with Ray Anderson, CEO of one of the world's largest carpet factories and how he trims his company to sustainability. A very interesting insight that breaks through many projections of large corporations.
The English double DVD offers 8 hours of additional material, selectable by name or topic. One is more exciting than the other.
Rating from our film jury
"The Corporation" is an intelligent and challenging film, packed with a veritable flood of knowledge and facts. It is suitable for vocational schools, universities, teachers and educated multipliers, due to the information density we recommend to prepare the film or to watch it in two stages.
Many relations are conveyed, the a connection to one's own life is conceivable and the human influence on the earth is made visible.
The topic is already well known, but "The Corporation" convinces above all with good interviews, in-depth research and high relevance with regard to our ecological basis of life.
The weakness of the film lies clearly in the transfer of the momentum - the central statements get lost in the flood of badly coordinated information. A pity, because the content would be quite exciting and suitable to give new impulses.
The film is unstructured, which makes it hard-to-digest and damages the tension curve especially in the second half. Pictures and scenes are of moderate quality and little unique. There is no obvious reason why some horribly brutal scenes have been used. Camera work and editing are still somewhat acceptable, the film music is second-class.
For this film less would have been more.
Technical information and screening rights...
Director(s):
Mark Achbar, Jennifer Abbott
Script:
Mark Achbar, Joel Bakan
Production:
Mark Achbar, Big Picture Media Corporation, Bart Simpson
Music:
Leonard J. Paul
Actors:
Vandana Shiva, Michael Moore, Naomi Klein, Oscar Olivera, Noam Chomsky, Mikela Jay, Ray Anderson, Joe Badaracco, Robert Benson, Elaine Bernard, Edwin Black, Thomas D'Aquino, Milton Friedman, Sam Gibara, Robert Hare, Robert Keyes, Mark Kingwell, Pierre Pettigrew
Year:
2003
Duration:
145 min
Picture format:
16:9
Our age recommendation:
16
Language (audio):
English, Spanish
Language (subtitles):
German
Country of origin:
Canada
Shooting Locations:
Canada, United States
Screening rights:
Films Transit International Inc. ()
More information...
Links & documents
Attachements
Availability...
Buy DVD
This film can be watched for free at the top.
Further reviews
One of the most exciting films this year of all genres not just documentary! Sensational! – The New York Sun
A provocative, entertaining and sometimes frightening documentary. – Indiewire
Eye-opening and very funny! – LA Weekly
Rating
Overall rating
Contents
Entertainment value
Scientific & journalistic quality
Transfer of a momentum
Picture, music, craftsmanship
---