Fair Traders
True Stories of Ethical Business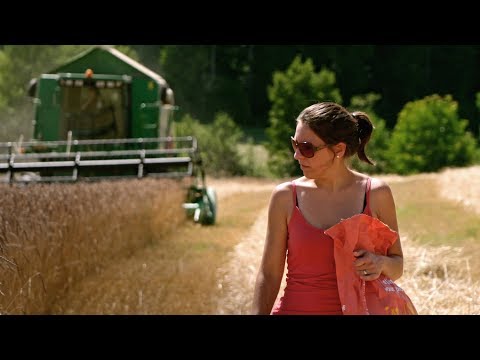 Official film description
Three players in the free market economy assume responsibility for society and future generations: They operate sustainably. The film looks at the careers of successful entrepreneurs in different stages who act locally, nationally and internationally and reconcile market and morality.
"Fair Traders" investigates the question of what an economic model can look like after neoliberalism and shows the attitude of three pioneers who balance day in day out between fair payment within the entire supply chain, organic production and the cost pressure of the free market economy. The film thus opens up a motivating possible way out of an often seemingly hopeless global situation and focuses on ethics and sustainability as factors for success.
Notes on the film
The film creates awareness for environmental (agriculture, animal husbandry, etc.) and social issues (homeless people, cotton pickers in Africa, etc.) and uses real examples to show that ecological sustainability, social commitment and successful business are not mutually exclusive. We recommend the film to viewers with an interest in ecological management (especially in the textile sector), fair trade and social responsibility.
Technical information and screening rights...
Director(s):
Nino Jacusso
Script:
Nino Jacusso
Production:
Franziska Reck, RECK Filmproduktion Zürich
Music:
Roman Lerch, Dominik Blumer, Thomi Christ
Actors:
Claudia Zimmermann, Sina Trinkwalder, Patrick Hohmann
Year:
2018
Duration:
90 min
Our age recommendation:
14
Language (audio):
German
Language (subtitles):
English
Country of origin:
Germany
Shooting Locations:
Switzerland, Germany, Tanzania , India
Screening rights:
Filmcoopi Zürich AG ()
More information...
Links & documents
Attachements
Further reviews
The documentary doesn't tell much new about Fairtrade and alternative economic options, but it shows which ways you can go. – SRF
---