China Blue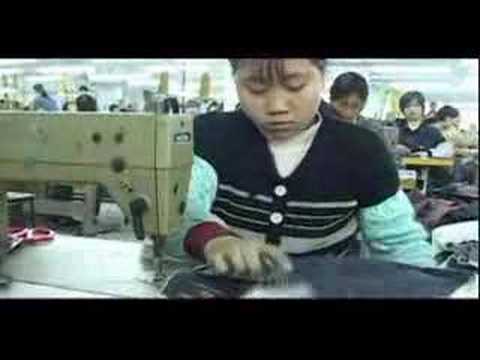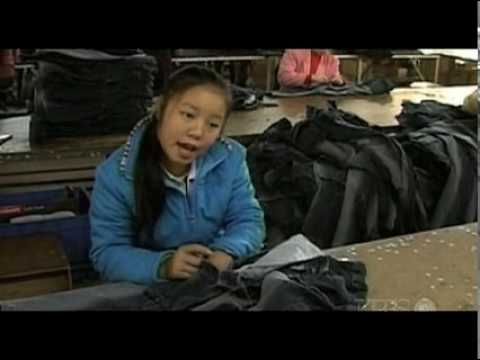 Official film description
Shot clandestinely in China, under difficult conditions, this is a deep-access account of what both China and the international retail companies don't want us to see – how the clothes we buy are actually made.
"China Blue" takes us inside a blue-jeans factory, where two teenage girls, Jasmine and Orchid, are trying to survive the harsh working environment. But when the factory owner agrees to a deal with his Western client that forces his teenage workers to work around the clock, a confrontation becomes inevitable.
Notes on the film
"Made in China" – the booming economic power in the far east is considered "the" production site of the world. China's main exports are textiles.
Anyone watching "China Blue" understands that fair trade is not simply a lifestyle issue, but an absolute ethical necessity.
Rating from our film jury
"China Blue" is a deeply touching documentary and is based on an outstanding journalistic performance. The film provides an insight in a Chinese garment factory and reveals the horrendous working conditions in Chinese sweatshops.
The film points out to a highly relevant issue and illuminates the whole situation from different perspectives. "China Blue" focuses on evoking emotions rather than on communicating knowledge and facts and allows to draw connections to our own lives. Unfortunately, the film neither offers solutions nor does it deal with correlations between the fashion industry, environmental issues and sustainability.
"China Blue" awakens empathy and compassion, encourages us to take action and raises our sense of responsibility. The film keeps the attention and is easy to follow. Considering the technical performance, "China Blue" is well-made, the content-rich images and scenes are very powerful.
Technical information and screening rights...
Director(s):
Micha X. Peled
Production:
Micha X. Peled, Teddy Bear Films
Music:
Miriam Cutler
Year:
2005
Duration:
86 min
Picture format:
16:9
Our age recommendation:
12
Language (audio):
English, Italian
Language (subtitles):
English, Italian
Country of origin:
United States
Shooting Locations:
China
Screening rights:
Bullfrog Films (United States) | EYZ Media (Germany)
More information...
Links & documents
Attachements
Availability...
This film can be watched for a fee at the top.
Further reviews
The Best Documentary of Toronto 2005? Micha Peled's 'China Blue', a heartbreaking, truly unforgettable cinéma-vérité. – The Boston Phoenix
Rating
Overall rating
Contents
Entertainment value
Scientific & journalistic quality
Transfer of a momentum
Picture, music, craftsmanship
---