Bitter Seeds
Every 30 minutes a farmer in India kills himself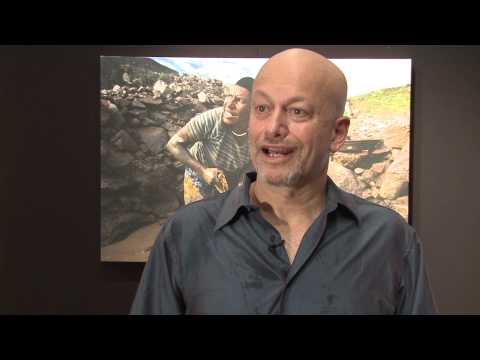 Official film description
India has more farmers than any country in the world, and they are in a crisis that is unprecedented in human history. Every 30 minutes a farmer in India kills himself in despair.
In a village at the center of the suicide epidemic, a farmer and his family struggle to keep his land and a teenage girl makes her first steps to become a journalist and tell the world about the crisis.
"Bitter Seeds" raises questions about the human cost of genetically-modified agriculture and the future of how we grow things.
This is the third film in Micha Peled's globalization trilogy, following the award-winning "Store Wars: When Wal-Mart Comes to Town" and "China Blue".
Notes on the film
Data and facts are not always backed by scientific evidence. Some questions remain unanswered.
Rating from our film jury
"Bitter Seeds" is a very touching documentary that allows an authentic view into the desperate lives of Indian cotton farmers. The film is based on good journalistic research: adopting different perspectives, Micha X. Peled points out to a problem that has attracted little attention before. However, "Bitter Seeds" doesn't allow to draw connections to our daily lives and presents only a few ideas or solutions that could help to improve the situation.
"Bitter Seeds" focuses on the dramatic consequences of human activities on the lives of Indian cotton farmers and their families, giving little attention to the impact on nature and environment. Moreover, the documentary doesn't inspire in viewers the will to act.
"Bitter Seeds" is well-structured, dramaturgically not very exciting. Camerawork and soundtrack are good.
Technical information and screening rights...
Director(s):
Micha Peled
Script:
Micha Peled
Production:
Teddy Bear Films Inc., Micha Peled
Music:
Haim Frank Ilfman
Actors:
Vandana Shiva, Manjusha Ambarwar, Ram Krishna, Mahhav Shande, Gyanendra Shukla, Kishor Tiwari
Year:
2011
Duration:
88 min
Our age recommendation:
16
Language (audio):
English, Bengali
Language (subtitles):
German, English
Country of origin:
United States
Shooting Locations:
India
Availability...
This film can be watched for a fee at the top.
Further reviews
Films like this can change the world. – Alice Waters
A tragedy for our times, beautifully told, deeply disturbing." – Michael Pollan
Better than a Batman movie…with real villains making up their own lines. – Peter Sellars
Rating
Overall rating
Contents
Entertainment value
Scientific & journalistic quality
Transfer of a momentum
Picture, music, craftsmanship
---