Intelligent Trees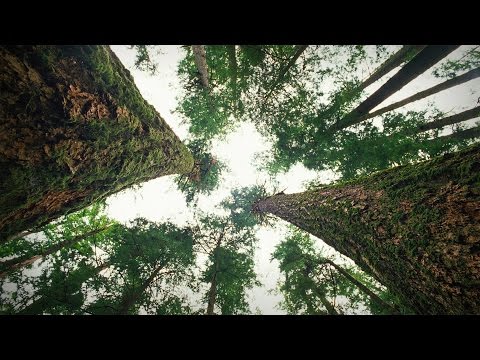 Official film description
Revolutionary discoveries in science give us an insight to the collective lives of trees. Do trees communicate with one another? Is it possible that mother trees lovingly care for their offspring and neighbors? Are there friendships among trees? Do trees work collectively to combat invaders and enemies? Professor Dr. Suzanne Simard and her colleagues at the University of British Columbia in Canada have deciphered the language of trees and have made astounding discoveries.
Bestselling author and forester, Peter Wohlleben, explains that actually tree communities have more in common with ours than we realize. Underground lies an extensive network, an 'Internet of the forest' if you will, which allows the trees to send information, communicate and even share experiences.
This documentary brings this hidden community to light and creates a bridge between one foresters observations and scientific fact. What is the significance of this discovery to our lives and our treatment of the forest?
This knowledge has the power to radically change our understanding of nature.
Notes on the film
Very quiet film with beautiful pictures, scientifically supported facts. More a starter film, but for those interested, allows a completely new look at the processes in the forest.
Rating from our film jury
This film is intent on creating a paradigm shift in the way that humans appreciate trees. It is astonishing in that it presents a completely new way of understanding forests. This film captures the beauty of nature and the film footage strongly compliments the narrative.
The documentary is dense with information but is nonetheless presented in an understandable and clear way. However, the film feels rather subjective as only the forester and academic present their findings. Due to the revolutionary ideas of this film, all previous understanding of forestry is put into question and thus can have a profound impact on the viewer. This film leaves a very wide opening for further investigation and scientific research.
"Intelligent Trees" encourages renewed respect for plant life. The film is easy to follow, keeps an exciting pace and is both intellectually and emotionally stimulating.
Technical information and screening rights...
Director(s):
Julia Dordel, Guido Tölke
Script:
Julia Dordel, Guido Tölke
Production:
Dorcon Film
Actors:
Suzanne Simard, Peter Wohlleben
Year:
2016
Duration:
45 min
Our age recommendation:
12
Language (audio):
German, English
Country of origin:
Germany
Shooting Locations:
Germany, Canada
Screening rights:
Outside the Box (Switzerland)
Rating
Overall rating
Contents
Entertainment value
Scientific & journalistic quality
Transfer of a momentum
Picture, music, craftsmanship
---