Artifishal
The road to extinction is paved with good intentions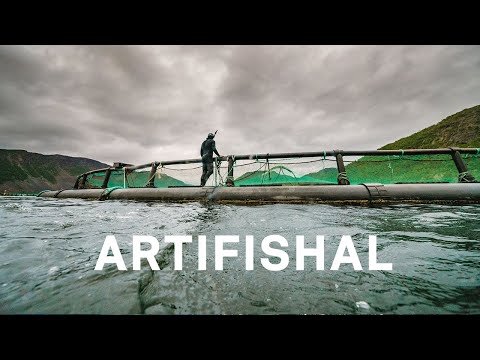 Official film description
"Artifishal" is a film about people, rivers, and the fight for the future of wild fish and the environment that supports them.
It explores wild salmon's slide toward extinction, threats posed by fish hatcheries and fish farms, and our continued loss of faith in nature.
Notes on the film
Interesting facts: According to "Artifishal", 280 billion artificially bred salmon are released into the Pacific and remote rivers every year (e.g. by plane) - so that professional and amateur fishermen can fish. Tax money used per fish: USD 68,000. The breeding and keeping of salmon changes their genetics so that they are only half as big as originally. The orcas, which live off the salmon, starve to death as a result, and their population has been drastically reduced as a result.
Technical information and screening rights...
Director(s):
Josh Murphy
Script:
Josh Murphy
Production:
Yvon Chouinard, Yvon Chouinard, Laura Wagner
Actors:
Yvon Chouinard, Yvon Chouinard, Anne Shaffer, Carlos Garza, Kyle Young, Dave Hillemeier, Sheila Wilson, Willie Frank III, Jack Smith, Ken Balcomb, Harry Morse, Bern Shanks, Hans Radtke, Jeff Laszlo, Richard Vincent, Craig Mathews, Bill McMillan, Mikael Frödin, Kurt Beardslee, April Bencze, Kyle Kinley, Amy Cordalis, Keith Parker, Frankie Joe Myers, Dave Philipp
Year:
2019
Duration:
80 min
Our age recommendation:
16
Language (audio):
English
Country of origin:
United States
Shooting Locations:
Norway, United States
---