Amazonia
Adventure in the Rainforest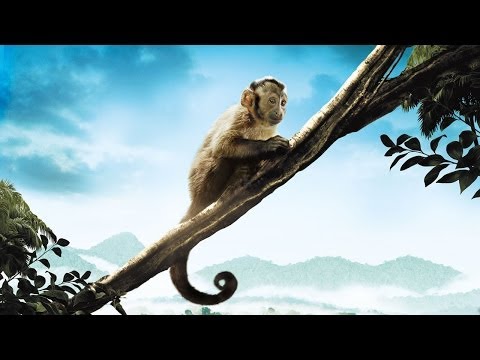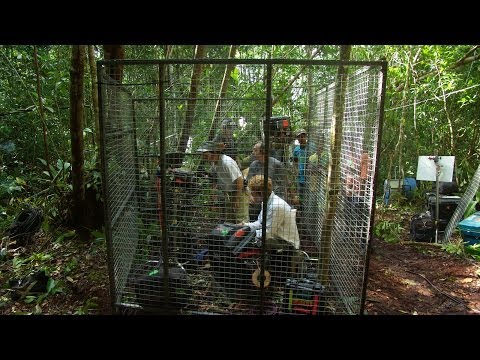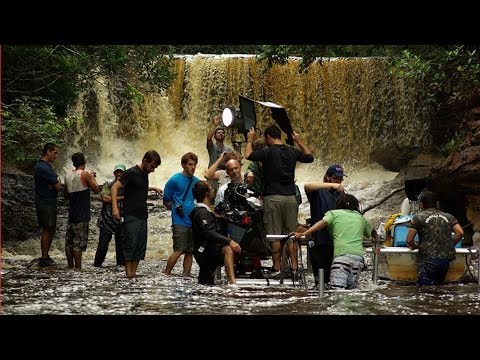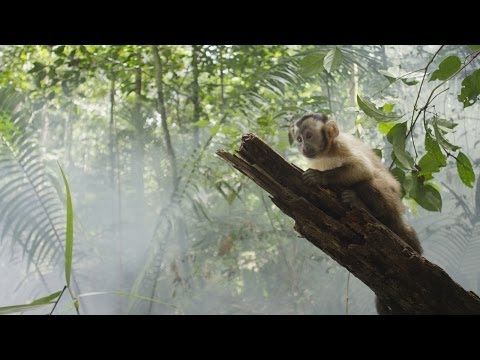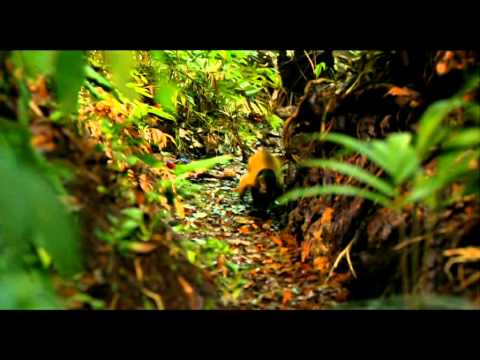 Official film description
Saï was bred in captivity. After suffering a plane crash, Saï, the little capuchin monkey, and other passengers find themselves stranded, alone, in the vast Amazon Rainforest.
Saï is plunged into his ancestral habitat, which presents a totally new set of challenges: the freedom, the impenetrable green, the abundance of previously unknown plants and fruit, the new predators, crocodiles, boa constrictors, jaguars…
Saï's only chance of survival is to seek out his own kind and join the capuchin community.
"Amazonia" is the extraordinary journey into the heart of the largest rainforest on the planet, filmed in region that few people have explored. The French director, Thierry Ragobert ("The White Planet") and his team spent two years on site to capture the fantastic scenery and the multitude of species that live there. The documentary 3D footage was then complied and cut to fit Sai's narrative. The story is a hero's tale of drama and overcoming challenges. "Amazonia" is a film for the whole family, an ode to the wonder and diversity of the Amazon rainforest with totally unique and beautiful scenes.
Rating from our film jury
A very enjoyable film for the whole family. "Amazonia" appeals to all senses and emotions and awakens a deep appreciation for the rainforest.
"Amazonia" is more of a feature film than a documentary. Hence, no journalistic or scientific aspects are to be expected. The film still presents the topic of ecosystems in an appropriate way for children.
"Amazonia" fascinates its young viewers with unique and high-quality wildlife recordings. Camera work and film editing are moderate, the soundtrack appropriate.
Technical information and screening rights...
Director(s):
Thierry Ragobert
Script:
Stéphane Millère, Luc Marescot
Production:
Gullane, Biloba Films
Year:
2013
Duration:
80 min
Picture format:
16:9
Our age recommendation:
6
Language (audio):
German
Language (subtitles):
German
Country of origin:
France, Brazil
Shooting Locations:
Brazil
Screening rights:
polyband Medien GmbH (Germany) | Filmcoopi Zürich AG (Switzerland)
More information...
Links & documents
Attachements
Further reviews
A little monkey, wonderful wildlife shots, a breathtaking environment. AMAZONIA is family entertainment, how she wants a successful mix of fiction and documentary and a film that will amaze even younger viewers whether the wonders of the world, who receive it applies. – FBW
A breathtaking nature film for the whole family. – Abendzeitung
An award-winning adventure film for the whole family. – Geo Saison
Breathtaking 3D images that show the viewer the beauty of the threatened Amazon region. – RTL 2 News
Rating
Overall rating
Contents
Entertainment value
Scientific & journalistic quality
Transfer of a momentum
Picture, music, craftsmanship
---