A Different Kind Of Farm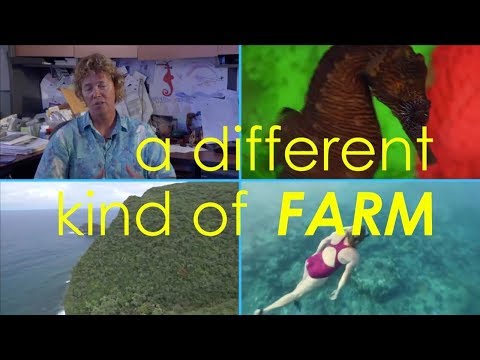 Official film description
In 1998, aquaculturists Carol and Craig Schmarr decided to save the seahorse. Seahorses were disappearing from the world's oceans at an alarming rate and so they quit their jobs, packed their bags, and moved to Hawaii where they used their life savings to build the world's first seahorse farm.
The only hitch - the seahorse had never been bred in captivity and they were told by scientists it was impossible. This is the story of how they discovered the secret, their endeavor to challenge the pet-trade industry, and how they are educating the public about the large number of fish taken yearly from the world's reefs.
Technical information and screening rights...
Director(s):
Caroline Harding
Script:
Caroline Harding
Production:
Caroline Harding, Lisa Butler
Music:
Alberto Slezynger, Vinicio Ludovic
Actors:
Carol Cozzi-Schmarr, Craig Schmarr, Ashley Van Jetzer, Christian Piers, Dr. Clyde Tamaru, Robert Wintner, Matthew D'Avella, Luciano Perino, Bob Hajek, Rocco Bruno, Mel Malinowski, Tino Owens, David Tarnas, David Dart, Leonard Torricer, Steven Thompson, Posai Fale Ngaluafe, Scott Mecier, Puaita Poluto, Mark Belvedere, Nunia
Year:
2014
Duration:
63 min
Our age recommendation:
12
Language (audio):
English
Language (subtitles):
English
Country of origin:
United States
Shooting Locations:
United States
Screening rights:
Caroline Harding Productions ()
Availability...
This film can be watched for free at the top.
---