The Mystery Of The Gnaraloo Sea Turtles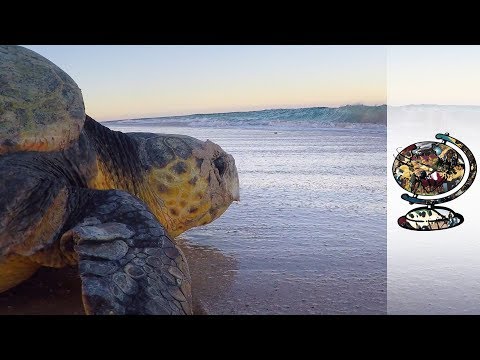 Official film description
This stunning documentary features never-before-seen underwater footage as we track the mysterious journeys of the Gnaraloo Loggerhead turtles.
In 2015/16 in remote Western Australia, scientists attached satellite trackers on the backs of ten females for the first time to plot their top-secret routes.
The results - and the amazing cinematography - will astound you!
Dive in and learn about life after the nesting beaches. Witness incredible shots and fascinating discoveries.
Technical information and screening rights...
Director(s):
Dof Dickinson
Script:
Imogen Dall
Production:
Dof Dickinson, Sophie Lapin
Actors:
Natasha Beaumont, Dr. Jordan Thomson, Kimberley Nielsen, Alistair Green, Melanie Do, Nick Goldsmith, Karen Hattingh, Paul Richardson, Aubrey Strydom, Dr. Rachel Groom
Year:
2018
Duration:
24 min
Our age recommendation:
14
Language (audio):
English
Country of origin:
Australia
Shooting Locations:
Australia
Screening rights:
Journeyman Pictures ()
Availability...
This film can be watched for free at the top.
This film can be watched for a fee at the top.
Further reviews
---