Gasland Part II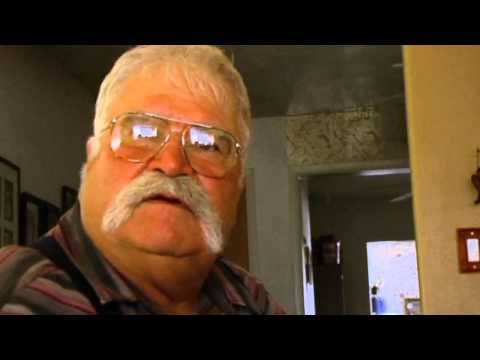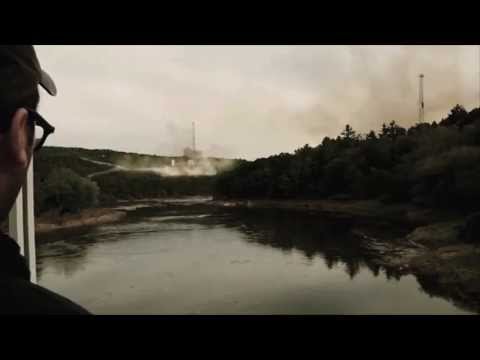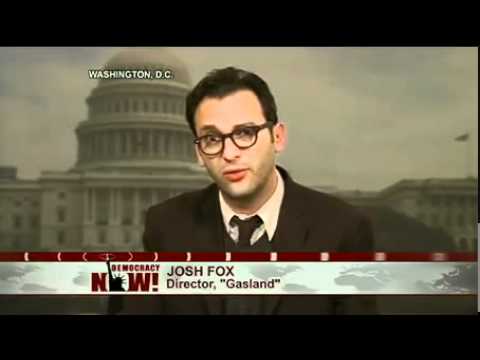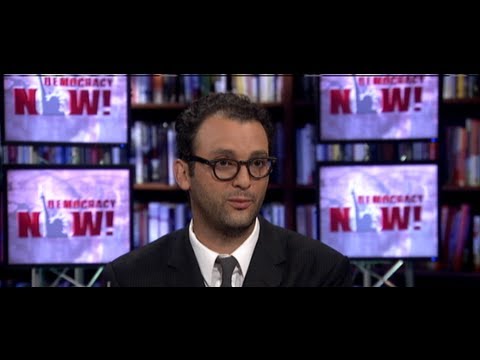 Official film description
In this explosive follow-up to his Oscar®-nominated film "Gasland":gasland, filmmaker Josh Fox uses his trademark dark humor to take a deeper, broader look at the dangers of hydraulic fracturing, or fracking, the controversial method of extracting natural gas and oil, now occurring on a global level (in 32 countries worldwide).
"Gasland 2", which premiered at the 2013 Tribeca Film Festival, shows how the stakes have been raised on all sides in one of the most important environmental issues facing our nation today. The film argues that the gas industry's portrayal of natural gas as a clean and safe alternative to oil is a myth and that fracked wells inevitably leak over time, contaminating water and air, hurting families, and endangering the earth's climate with the potent greenhouse gas, methane.
In addition the film looks at how the powerful oil and gas industries are in Fox's words "contaminating our democracy".
Further reviews
Haunting and provocative. – LA Times
…one of the most effective and expressive environmental films of recent years. – Variety
Gasland just might be the best film of the year. – The Huffington Post
On the want-to-see- scale, "Gasland" tops the list. – Washington Post
Over the past 8 days I was lucky enough to view 40 films…The most important film I saw was the documentary "Gasland"…This examination of air quality and more specifically drinking water under attack from NYC to Ft. Worth was very eye opening. – USA TODAY
"Gasland" is well done. It holds people's attention. And it could block our industry. – Oil and Gas Journal President of the Natural Gas Supply Association
Technical information and screening rights...
Director(s):
Josh Fox
Script:
Josh Fox
Production:
Josh Fox, DOCURAMA, Trish Adlesic, Deborah Wallace, Internationa
Music:
Susan Jacobs, Jackie Mulhearn
Actors:
Josh Fox, Bill Clinton, Barack Obama, Chris Paine, Dennis Kucinich, Naomi Oreskes, Pete Seeger, Lewis Meeks, John Fenton, Al Armendariz, Calvin Tillman, Wilma Subra, John Hanger, Maurice Hinchey, T. Boone Pickens, Kindra Arnesen, Lon Burnam, Lois Capps, Ben Cardin, Hillary Clinton, Dirk Detruck, Chaka Fattah, Jeremiah Gee, Rush Holt, Bob Howarth, Drew Hutton, Tony Ingraffea, Lisa P. Jackson, Mark Jacobson, Brad Miller, Martin Niverth, Billy Nungesser, Frank Pallone, Dayne Pratzky, Tom Ridge, Deborah Rogers, Mitt Romney, Paul Ryan, Doug Shields, Lance Simmens, Victoria Switzer
Year:
2014
Duration:
125 min
Picture format:
16:9
Language (audio):
English
Country of origin:
United States
Shooting Locations:
United States
Our age recommendation:
16
More information...
Availability...
This film can be watched for free at the top.
You can also view it for a fee at:
---