Tapped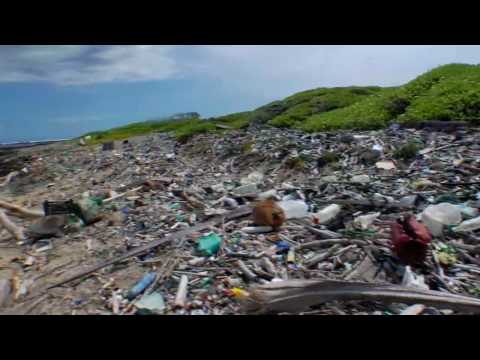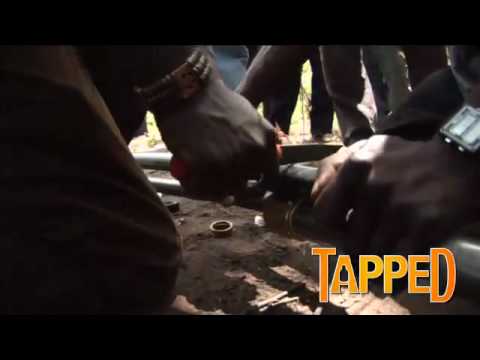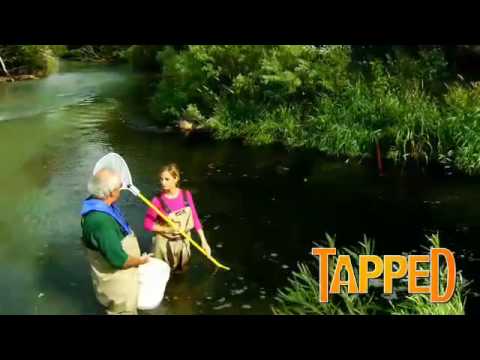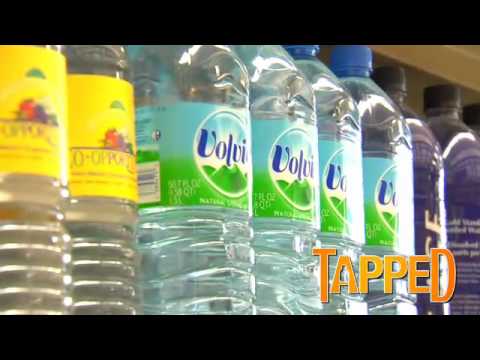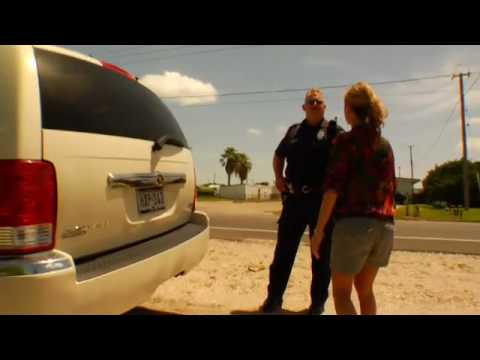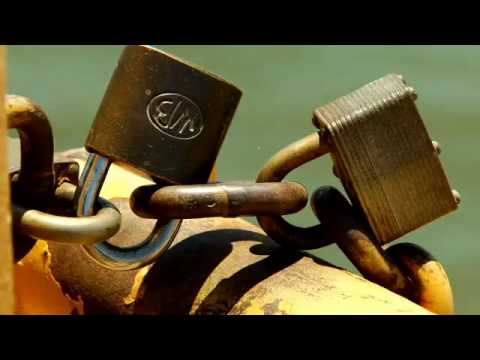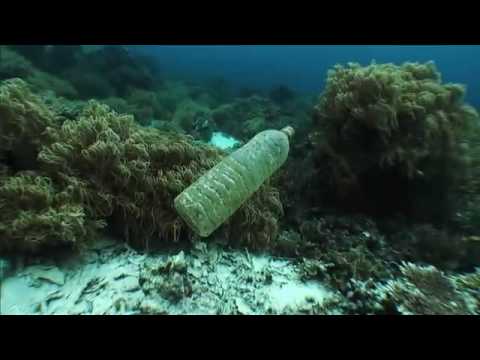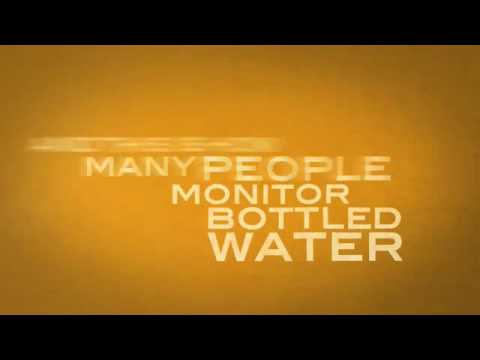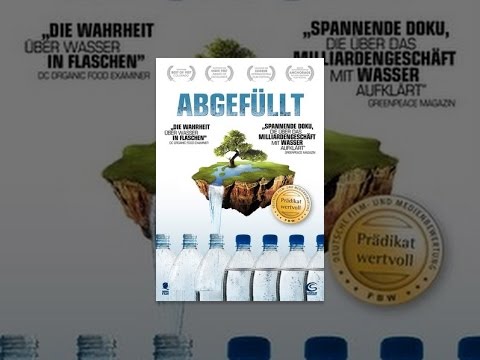 Official film description
Is access to clean drinking water a basic human right, or a commodity that should be bought and sold like any other article of commerce?
Stephanie Soechtig's debut feature is an unflinching examination of the big business of bottled water. From the producers of 'Who Killed the Electric Car' and 'I.O.U.S.A.,' this timely documentary is a behind-the-scenes look into the unregulated and unseen world of an industry that aims to privatize and sell back the one resource that ought never to become a commodity: our water. From the plastic production to the ocean in which so many of these bottles end up, this inspiring documentary trails the path of the bottled water industry and the communities which were the unwitting chips on the table. A powerful portrait of the lives affected by the bottled water industry, this revelatory film features those caught at the intersection of big business and the public's right to water.
Notes on the film
Probably the best movie on bottled water for being multi-layered. Several corporations in the bottled water industry are introduced, PET bottles and their problematic production as well as their lack of recycling are examined, (un)democratic and global processes are addressed. A pretty complete and balanced movie compared to "Flow", "Bottled Life" and several other german productions that generally illuminate a single aspect of the whole issue.
"Tapped" is suitable for screenings at schools (secondary level and higher), universities and companies as well as events and as DVD to pass on.
Rating from our film jury
"Tapped" is an intelligent and inspiring movie that is fluid to watch.
Although the issue isn't completely new, it has rarely been taken up. This highly relevant movie convinces with its journalistic and documental performance. It conveys important coherences and relates to our everyday lives. However only few positive examples and alternatives are revealed.
Knowledge and facts are conveyed comprehensibly, the influence of humans on our environment and the impact on the dynamic system are well illustrated. From a scientific point of view one can criticize that current insights are hardly put into perspective adequately and the situation is depicted rather one-sided.
On an emotional level "Tapped" is indeed appealing, however it neither quite manages to inspire action nor to create a collective consciousness on the issue.
The movie is structured logically and with some suspense. Especially the aesthetic and in part unique images and scenes as well as the music are capturing. Cut and cinematography however are mediocre.
Further reviews
The truth behind bottled water. – DC Organic Food Examer
Exciting documentairy that informs about the multi-billion dollar business behind water. – Greenpeace Magazin
Those who have watched the movie will never again in his life buy a plastic bottle of water. – feelGreen.de
Eye-opening, informative and incredibly important for you to see... "Tapped" is another example of realizing film's potential to inspire. This is a passionate documentary, well-executed from engaging and intelligent voices who will inform and entertain you with their movie. See it! – Ben Lyons, E! Entertainment & At the Movies
Illuminating, well-researched and vital. Documentaries like "Tapped" come along every once in a while to raise awareness, to inform the public and to clear the fog of propaganda. – Avi Offer, NYC Movie Guru
There's a not-so-new boogeyman in town and it's the bottled water business, whose troubling tentacles are persuasively exposed by director Stephanie Soechtig in her compact, clear-headed documentary "Tapped." Soechtig's cautionary tale is well supported by interviews with a variety of activists, environmentalists, community leaders and, especially, several small-town residents whose health and welfare have been compromised by the encroachment of the bottled water industry. If their stories don't persuade you to ditch the Dasani, vivid shots of how water bottle refuse is turning our oceans into "plastic soup" should do the trick. – Los Angeles Times
Technical information and screening rights...
Director(s):
Stephanie Soechtig, Jason Lindsey
Script:
Jason Lindsey
Production:
Stephanie Soechtig, Sarah Gibson, Michael Walrath, Michelle Walrath
Music:
Jason Brandt
Actors:
Charles Moore, Jim Wilfong, Wennonah Hauler, Howard Dearborn, Emily Fletcher, Bridie McGreary, Dennis Kucinich, Ruth Caplan, Christopher Williams, Cat Warren, Eugene Brown, Shirley Franklin, Sally Bethea, Wayne Owen, Merrigail Owen, Amanda Brown, Joe Doss, Elizabeth Royle, Earl Blumenauer, Barbara Lippert, Craig Stevens, Adrianna Quintero, Neil Carman, Suzie Canales, Robert Bullard, Bobi Miller, Jim Miller, Horace Smith, Melissa Jarrell, Ruben Washington, Dennis Sabourin, Lauren Robin, David Michaels, Jane Houlihan, Stephen King, Frederick vom Saal, Mike Herndon, Betty McLaughlin
Year:
2009
Duration:
75 min
Picture format:
16:9
Language (audio):
German, English
Language (subtitles):
German
Country of origin:
United States
Our age recommendation:
12
Screening rights:
Atlas Films () | Tiberius Film GmbH (Germany)
More information...
Links & documents
Attachements
Availability...
Buy DVD
This film can be watched for free at the top.
This film can be watched for a fee at the top.
You can also view it for a fee at:
Rating
Contents
Entertainment value
Scientific & journalistic quality
Transfer of a momentum
Picture, music, craftsmanship
---