Yellow Cake
The Dirt Behind Uranium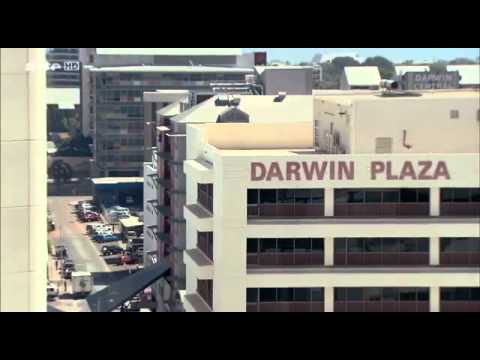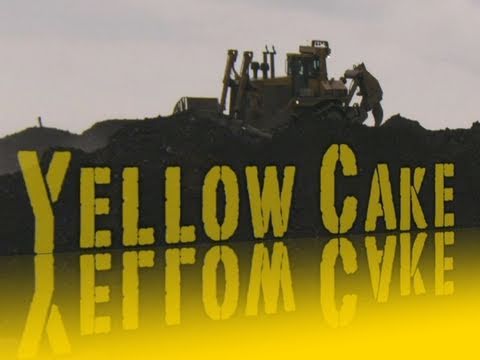 Official film description
Uranium mining, the first chain link of the nuclear energy production has always been out of the public eye. A web of propaganda, disinformation and outright lies covers its 65-year history.
The award-winning documentary "Yellow Cake" takes the viewers to the biggest active mines in Namibia, Australia and Canada while at the same time in Germany the film accompanies the most gigantic clean-up operation in the history of uranium mining.
In the East German provinces of Saxony and Thuringia the former third largest uranium producer worldwide was located. Operating until German Unification, it had the code name WISMUT and supplied the Soviet Union exclusively with the much sought-after strategic resource Yellow Cake. During the last 20 years WISMUT has taken huge substantial and financial efforts to come to terms with its past. A past that is today's reality on other continents.
While making this film more than thirty new nuclear power plants are in the process of being built and today about 150 more power plants are being planned worldwide. The market for uranium changed in a dramatic way. Uranium has become one of the most sought after resources in the world: during five years the price of uranium increased twenty-fold ...
Technical information and screening rights...
Director(s):
Joachim Tschirner
Script:
Joachim Tschirner
Production:
ARTE, arte, Arte, Joachim Tschirner, Um Welt Film Produktionsgesellschaft mbH, November Film, Klaus Salge, Brigit Mulders, MDR
Music:
Fred Krüger
Actors:
Hans-Eckardt Wenzel
Year:
2010
Duration:
108 min
Picture format:
16:9
Our age recommendation:
16
Language (audio):
German, English
Country of origin:
Germany
Shooting Locations:
Germany, Canada, Australia, Namibia
Screening rights:
Um Welt Film ()
Availability...
This film can be watched for free at the top.
Further reviews
Even if the consequences of uranium mining did not play a role in the recent nuclear power debate, the catastrophe in Fukushima, could only heighten the overall interest in Tschirner's documentary film. The director complained about "Ignorance and boredom" at film distributor companies. Only through cooperation with environmental initiatives or an institution like the Eco-Film Festival could "Yellow Cake" make it into the cinema. – Märkische Allgemeine
"Yellow Cake" is important, brave and shocking. – Berliner Zeitung
Joachim Tschirner, in his carefully researched and exciting environmental film "Yellow Cake", sharply presents the living situations and faces of miners from South West Africa and East Germany. Visually impressive is the journey from the abysses of Wismut to the uranium mines in Namibia, Australia and Canada; However, the multitude of the numbers and details recited are more for a book. – Der Tagesspiegel
---