Wonders of the Sea 3D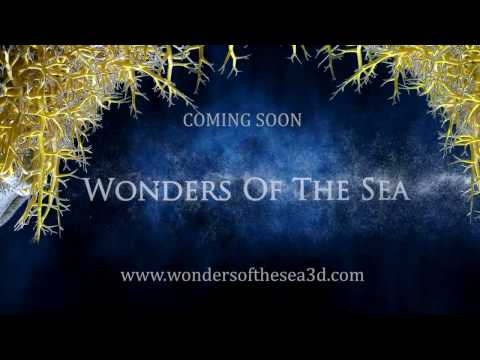 Official film description
From Fiji to the Bahamas, Jean-Michel Cousteau and his children Celine and Fabien embark on a voyage to discover the ocean as never seen before and learn more about the threats that put our ocean at risk.
Thanks to new breakthrough filming techniques in 3D, millions of viewers will literally dive into a new a virtually unknown underwater world without ever getting wet!
Rating from our film jury
"Wonders of the Sea 3D" captivates above all by the aesthetic value of the spectacular underwater photographs. The film is able to express the beauty of creation by means of fascinating, partly bizarre creatures and to arouse appreciation for this special habitat. The uniqueness of the images shown is skilfully staged and underlined by camera, editing, sound and colours. However, our film jury also found that the human factor and its negative influences on the marine ecosystem were not given sufficient importance. So this colourful, positive film might be a little disappointing for critical viewers who expect more depth and concrete options for action to protect the oceans. In addition, the film lacks a real tie, which coherently connects the individual scenes to form an overall message. Nevertheless a recommendation for a wide audience from young to old.
Technical information and screening rights...
Rating
Overall rating
Contents
Entertainment value
Scientific & journalistic quality
Transfer of a momentum
Picture, music, craftsmanship
---