We Feed The World
Global Food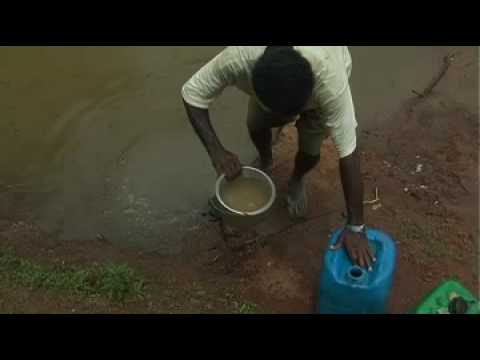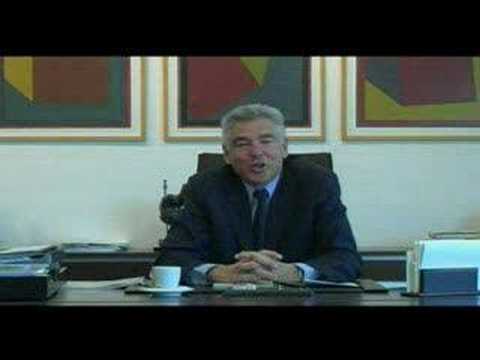 Official film description
Every day in Vienna the amount of unsold bread sent back to be disposed of is enough to supply Austria's second-largest city, Graz. Around 350,000 hectares of agricultural land, above all in Latin America, are dedicated to the cultivation of soybeans to feed Austria's livestock while one quarter of the local population starves. Every European eats ten kilograms a year of artificially irrigated greenhouse vegetables from southern Spain, resulting in water shortages in the region.
In "We Feed the World", Austrian filmmaker Erwin Wagenhofer traces the origins of the food we eat. His journey takes him to France, Spain, Romania, Switzerland, Brazil and back to Austria.
Leading us through the film is an interview with Jean Ziegler, the United Nations Special Rapporteur on the Right to Food.
"We Feed the World" is a film about food and globalisation, fishermen and farmers, long-distance lorry drivers and high-powered corporate executives, the flow of goods and cash flow–a film about scarcity amid plenty. With its unforgettable images, the film provides insight into the production of our food and answers the question what world hunger has to do with us .
Interviewed are not only fishermen, farmers, agronomists, biologists and the UN's Jean Ziegler, but also the director of production at Pioneer, the world's largest seed company, as well as Peter Brabeck, Chairman and CEO of Nestlé International, the largest food company in the world.
Notes on the film
The bonus materials on the DVD is very interesting - amoung others you find more interviews and not used material with Jean Ziegler and Nestlé-CEO Peter Brabeck.
Technical information and screening rights...
Director(s):
Erwin Wagenhofer
Script:
Erwin Wagenhofer
Production:
Allegro Film, Helmut Grasser
Music:
Helmut Neugebauer
Actors:
Peter Brabeck, Karl Otrok, Jean Ziegler
Year:
2005
Duration:
96 min
Picture format:
16:9
Our age recommendation:
12
Language (audio):
German
Language (subtitles):
German, French, English
Country of origin:
Austria
Shooting Locations:
Switzerland, Austria, France, Brazil, Spain, Romania
Screening rights:
Frenetic (Switzerland) | Filmnetwork Filmverleih- und Medienvertriebs gmbh (Austria) | Delphi Filmverleih (Germany) | Celluloid Dreams ()
More information...
Links & documents
Attachements
Further reviews
Picturesque... revealing... objective... controversial... – Züritipp
Watch it and change your shopping habits! – Schweizer Familie
A documentary that upsets your stomach - but nevertheless delights its audience: Austrian filmmaker Erwin Wagenhofer takes global food production to task and discovers a menu full of cynicism, greed and ignorance. – Spiegel Online
---