Under Control
Eine Archäologie der Atomkraft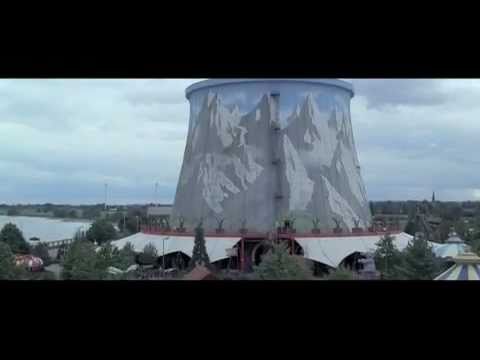 Official film description
The dream of a worry-free, clean nuclear power has been shattered. The deep faith in the unstoppable technical progress is permanently shaken. What really happens behind the walls of nuclear power plants?
"Under Control" makes the invisible visible: for three years, director Volker Sattel worked on "Under Control". He visited German nuclear power plants and was able to gain incredible insights - unencumbered by upcoming events. "Under control" shows, with extraordinary power and clarity in Cinemascope, man as an irritating foreign particle in the world created by man. The camera captures the people at their workplaces, at which they apparently deal with the most dangerous matter in the world. Footage makes the monstrous technique visible - somewhere between science fiction and everyday madness. "Under Control" unfolds a panorama of the 'peaceful' use of atomic energy in Germany. By a wide view, this documentary makes the real challenges and incredible efforts visible and shows what nuclear power demands from the humankind. The documentary does not tell the control of the nuclear fission process as a chronological plot but provides a prism of places and sites that not only refracts the scenes of the German atomic age but reflects beyond the current situation. Through a look at a technology that was once used as a synonym of progress also opens up a piece of historical civilization.
Will we really be able to get out of this technology so easily? What legacy do we leave to future generations? The discussion is not over, it is just beginning.
Notes on the film
This film is certainly an important document of the times, but very difficult to follow. The too many long shots make it difficult to remain attentive.
Technical information and screening rights...
Director(s):
Volker Sattel
Script:
Volker Sattel, Stefan Stefanescu
Production:
Susann Schimk, Jörg Trentmann, ARTE, Westdeutscher Rundfunk (WDR), Credofilm, arte, Arte
Year:
2011
Duration:
98 min
Our age recommendation:
14
Language (audio):
German, English
Country of origin:
Germany, Argentina
Shooting Locations:
Germany, Austria
Screening rights:
farbfilm verleih GmbH (Germany) | Stammfilm (Switzerland)
More information...
Links & documents
Attachements
Further reviews
Sensitively in the observation of the workers and employees, the film illuminates the surrender of mankind to a technique which is not completely controllable. 25 years after the disaster of Chernobyl, and a few months after Fukushima, 'Under Control' seems - without striking propaganda - an urgent plea to politicians for a wise and moderate handling of nuclear power. – Frankfurter Neue Presse
A symphony composed of reactor impressions - which turns into a requiem for a dying industry. – Spiegel Online
… throws an alienating look at a highly complex, engineered practice. – Filmstarts.de
---