Tomorrow's Power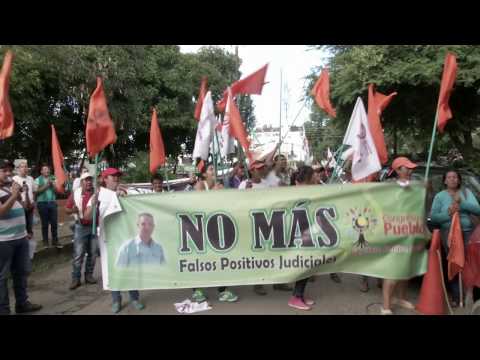 Official film description
"Tomorrow's Power" showcases three communities around the world and their responses to economic and environmental emergencies. In the war-torn, oil-rich Arauca province in Colombia, communities have been building a peace process from the bottom up. In Germany activists are pushing the country to fully divest from fossil-fuel extraction and complete its transition to renewable energy. In Gaza health practitioners are harnessing solar power to battle daily life-threatening energy blackouts in hospitals.
Notes on the film
"Tomorrow's Power" provides exciting insights into the everyday life of a hospital in the Gaza Strip and into the processes of a small Colombian town.
The Middle East conflict, which plays a significant role in the energy crisis in Gaza, is unfortunately portrayed in a rather one-sided and unreflected way. Also, the selection and combination of the 3 movements presented is not quite plausible and takes away something of the film's impact.
Technical information and screening rights...
More information...
Links & documents
Attachements
Further reviews
Sydney World Film Festival 2016, Winter Edition Best Documentary Feature –
This documentary brings you to the front lines of people standing up to big corporation in an effort to bring more attention to climate change and alternative power. "Tomorrow's Power" is highly effective and brings hope for cleaner energy for a sustainable world in which we can all appreciate. Filmmakers like Amy are so invaluable in educating the public to be proactive in supporting clean energy and paving the way to a better future for all of us. We should all try to participate in joining the movement. The technology is there and will only become more efficient as it continues to be developed. If we all invest we all win. – Hollywood North Magazine Insightful Commentary from and on the Canadian Film World
---