The Yes Men
Changing the world one prank at a time.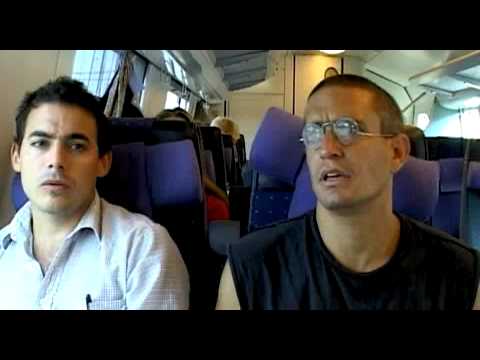 Official film description
A comedic documentary which follows The Yes Men, a small group of prankster activists, as they gain world-wide notoriety for impersonating the World Trade Organization on television and at business conferences around the world. The film begins when two members of The Yes Men, Andy and Mike, set up a website that mimics the World Trade Organization's--and it's mistaken for the real thing. They play along with the ruse and soon find themselves invited to important functions as WTO representatives. Delighted to represent the organization they politically oppose, Andy and Mike don thrift-store suits and set out to shock unwitting audiences with darkly comic satire that highlights the worst aspects of global free trade.
Technical information and screening rights...
Director(s):
Chris Smith, Dan Ollman, Sarah Price
Production:
Chris Smith, Sarah Price, Yes Men Films LLC
Music:
Joe Wong
Actors:
Mike Bonanno, Andy Bichlbaum, Michael Moore, Laura Nix, Marco Deseriis, Wago Kreider, Patrick Lichty, Matt McElligott, Ryan McKinley, Bob Ostertag, Sal Salamone
Year:
2003
Duration:
83 min
Language (audio):
English
Country of origin:
United States
Shooting Locations:
France, Australia, United States, Finland, United Kingdom
Our age recommendation:
16
Screening rights:
Frenetic (Switzerland)
More information...
Availability...
This film can be watched for free at the top.
---