The Salt of the Earth
A journey with Sebastiao Salgado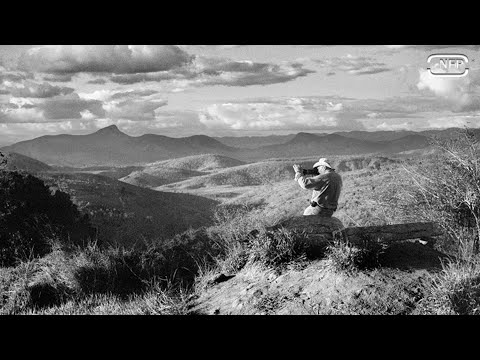 Official film description
Over the past 40 years the Brazilian photographer Sebastião Salgado has documented the traces of our changing world and human history on all continents. He was a witness to the important events of the past decades - from international conflicts, wars and their consequences, from famines, expulsions and suffering. His impressive photo collections have shaped our world.
Salgado has started a new, gigantic photographic project called, "Genesis". Partially as an attempt to recover from the emotional impacts of being witness to so much suffering around the world. In this new photo series, Salgado attempts to pay homage to the beauty of Earth through his signature photographic style. Salgado travels with his wife and son around the globe, documenting some of the vast open spaces untouched by the growth of humanity. Salgado has devoted almost a decade to these paradisiacal places of our earth, returning to the origin of all life and revealing a wonderful tribute to the beauty of our planet.
"The Salt of the Earth" presents Sebastião Salgado's life and work from the perspective of two directors: his son Juliano Ribeiro Salgado, who often accompanies his father with the film camera, and that of Wim Wenders, admirer of Salgados's photographic art and one of the great filmmakers of our time.
Rating from our film jury
The film is an excellent biography of photographer Sebastião Salgado and a mature journalistic performance. In this form rarely seen, the film is characterized by a good mediation of connections and the consideration from different perspectives. Exemplary role models are sparsely pointed out and little reference is made to the subject of basis of life.
"The Salt of the Earth" goes under the skin, mentally and sensory; very challenging. An intelligent film, although rather little knowledge is mediated and also hardly appropriately relativized.
"The Salt of the Earth" is very moving and is able to arouse a planetary perspective. The work of a gifted director, with extraordinary, unique and very impressively staged pictures. Pleasant cut, remarkable camera work and good film music complete the film.
Technical information and screening rights...
Director(s):
Wim Wenders, Juliano Ribeiro Salgado
Script:
Wim Wenders, Juliano Ribeiro Salgado, David Rosier
Production:
Wim Wenders, David Rosier, Decia Films, Lélia Wanick Salgado, Julia de Abreu, Fakhrya Fakhry, Andrea Gambetta, Christine Ponelle
Music:
Laurent Petitgand
Actors:
Sebastiao Salgado, Sebastião Salgado
Year:
2014
Duration:
106 min
Picture format:
16:9
Our age recommendation:
16
Language (audio):
German, French, English, Portuguese
Language (subtitles):
German, English
Country of origin:
France, Brazil
Shooting Locations:
Brazil, Indonesia, Russia
Availability...
Buy DVD
This film can be watched for a fee at the top.
You can also view it for a fee at:
Further reviews
The hyper-aestheticisation of misery With his black-and-white photography he portrays the human suffering – in the documentairy "The Salt of the Earth" Wim Wenders shows Sebastiao Salgado's lifework. – Die Welt
Rating
Overall rating
Contents
Entertainment value
Scientific & journalistic quality
Transfer of a momentum
Picture, music, craftsmanship
---