The Next Industrial Revolution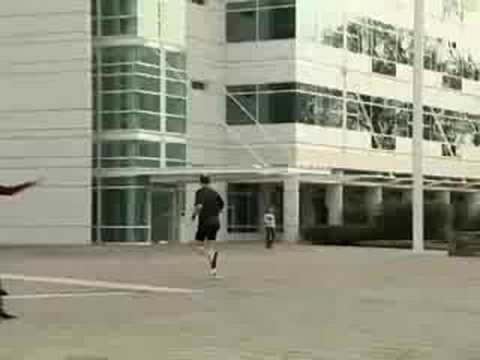 Official film description
"The Next Industrial Revolution" communicates the work and vision of architect William McDonough and chemist Dr. Michael Braungart, two leaders in a growing movement to transform the relationship between commerce and nature.
McDonough and Braungart work with corporations with over half a trillion dollars in annual sales, companies like Ford and Nike, to redesign buildings, processes, and products to work according to nature's rules.
"When we follow nature's rules, growth is good," says Bill McDonough. "The question before us is not growth versus no growth, It is: what would good growth look like? And this is a question of intent, of design. What if we grow health instead of sickness, home ownership instead of indigence, education instead of ignorance?"
Using the stories of five projects that represent a revolutionary change in the direction of the human economy, "The Next Industrial Revolution" inspires people to:
-reconsider their current efforts for the environment,
-reinvent their businesses and institutions to work with nature,
-redefine themselves as consumers, producers, and citizens to promote a new sustainable relationship with the Earth.
Notes on the film
The designers of these projects, William McDonough and Michael Braungart, are undoubtedly some of the most visionary designers of our time and have defined the term "cradle to cradle" which describes the cycles of a sustainable economy.
The Next Industrial Revolution is one of the most inspiring and transformative films we know.
Technical information and screening rights...
Director(s):
Shelley Morhaim, Christopher Bedford
Script:
Shelley Morhaim, Christopher Bedford
Production:
Shelley Morhaim, Earthome Productions
Music:
Liza Figueroa
Actors:
Susan Sarandon
Year:
2002
Duration:
55 min
Our age recommendation:
16
Language (audio):
English
Country of origin:
United States
Shooting Locations:
Screening rights:
Bullfrog Films (United States)
Availability...
This film can be watched for free at the top.
Further reviews
This film is an inspirational look at a hopeful vision of the future. It does an excellent job of presenting both theory and real world examples of a design revolution that has the potential to re-make our world. – J.G.Speth, Dean, Yale University School of Forestry and Environmental Studies
The Next Industrial Revolution is one of the most informative, brilliant and hopeful films about the transformation of industrial and economic activities. Its a must see! – Anthony Cortese, Sc.D. President, Second Nature, Inc.
Inspirational! This video is a must for all - consumers, educators, health professionals, business and government leaders... McDonough offers a practical vision and gives us hope for a future that is safe for our grandchildren. – Polly Walker, MD, MPH, Johns Hopkins Bloomberg School of Public Health
---