The Last Mountain Caribou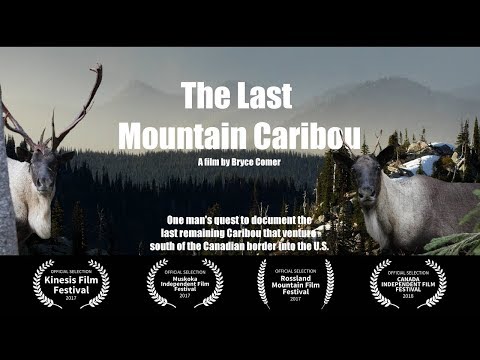 Official film description
A film documenting the last herd of Mountain caribou that venture south of the Canada-US border.
This critically endangered herd is on the brink of local extinction. Filmed over 9 years, this is a documentation of this herd that once numbered in the hundreds, but now is down to just 3!! (As of March 2018)
Technical information and screening rights...
Director(s):
Bryce Comer
Script:
Bryce Comer, Tyler Austin Bardley
Production:
Bryce Comer
Music:
Josh Woodward, AKM music, soundimage.org
Actors:
Bryce Comer
Year:
2017
Duration:
43 min
Our age recommendation:
12
Language (audio):
English
Country of origin:
Canada
Shooting Locations:
Canada, United States
Screening rights:
The Last Mountain Caribou Film ()
Availability...
This film can be watched for free at the top.
Further reviews
Mr. Comer's documentary is well worth watching. Not only is the photography absolutely stunning, but the story it tells is so very compelling. If anything, the film sends all of us a message on the need to save the rest of their kind, the continent's remaining 51 woodland caribou herds. – Digital Journal by Karen Graham
---