The Ivory Game
The Hunt for the Hunter Begins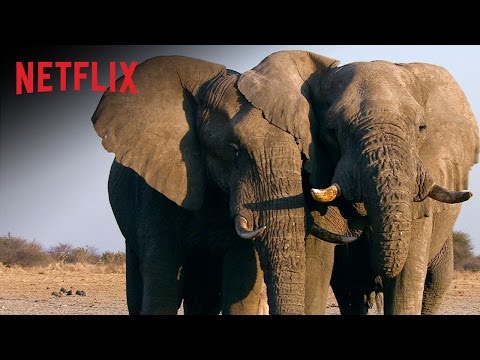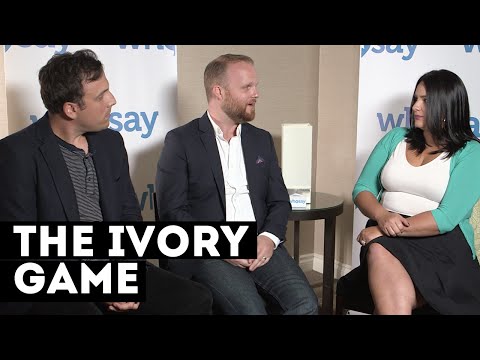 Official film description
From executive producer Leonardo DiCaprio, "The Ivory Game" is an epic documentary thriller that goes undercover into the dark and sinister underbelly of ivory trafficking.
Award‐winning director Richard Ladkani and Academy Award®–nominated director Kief Davidson filmed undercover for 16 months in China and Africa with a crack team of intelligence operatives, undercover activists, passionate frontline rangers and tough‐as‐nails conservationists, to infiltrate the corrupt global network of ivory trafficking.
A production from Terra Mater Film Studios and Vulcan Productions, this stunningly photographed exposé follows poachers in pursuit of the "white gold" of ivory. Ultimately, the film becomes an urgent wake‐up call that proves time is running out for the African elephants, dangerously nearing closer and closer to extinction.
Notes on the film
Two remarkable statements of made in "The Ivory Game" are, that for the first time the whole survival of one full species is dependent on on person: the Chinese president. Also that one poacher has killed 10'000 elephants in Tanzania, Kenya and Zambia.
The Chinese government has announced a total ban on the ivory trade by 2018.
China has the biggest ivory market in the world - some estimates suggest 70% of the world's trade ends up there.
The commercial processing and sale of ivory will stop by 31 March, and all registered traders will then be phased out, bringing a full halt to the market by the end of the year. - BBC News 30.12.16
Technical information and screening rights...
Director(s):
Kief Davidson, Richard Ladkani
Production:
Kief Davidson, Terra Mater Factual Studios, Malaika Pictures, Appian Way, Leonardo DiCaprio, Walter Köhler, Wolfgang Knöpfler
Music:
H. Scott Salinas
Actors:
Andrea Crosta, Ian Stevenson, Prince William, Elisifa Ngowi, Craig Millar, Hongxiang Huang, Ofir Drori, Ian Craig, Georgina Kamanga
Year:
2016
Duration:
112 min
Our age recommendation:
12
Language (audio):
German, French, English, Italian
Language (subtitles):
German, French, English, Italian
Country of origin:
Austria
Shooting Locations:
China, Tanzania , Kenya, Vietnam, Hong Kong, United Kingdom, Zambia
More information...
Links & documents
Attachements
Availability...
You can also view it for a fee at:
Further reviews
It is a film that explains more than it judges, which makes it much more powerful than the standard hand-wringing environmental documentary. – Esquire
---