The Green Planet
Visitors from another Planet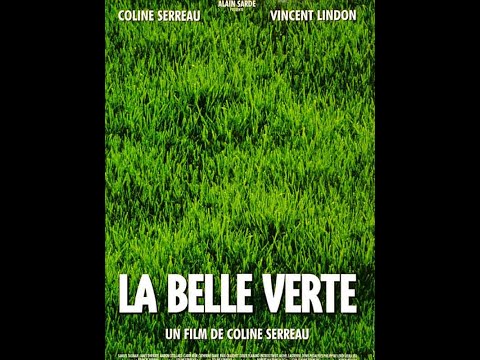 Official film description
"The Green Planet" belongs to another solar system. Through the simplicity of their lifestyle those who live there are a real step ahead of us: they spend their time concentrating their knowledge, strength and energy on the development of their minds and bodies in a natural environment which they dearly preserve and care for.
Once a year, the passionate nature-lovers gather in the crater of a dormant volcano to decide which planets they ought to send messengers to. There are volunteers for every planet except Earth, which is considered too primitive, too polluted and too dangerous. Only one adventurous woman, Mila, offers to go there to seek out her identity, as Osam the old sage has revealed to her that she was conceived there during a previous trip by her father. Mila leaves her four children behind and is transported to a Parisian high street.
After recovering from the initial culture shock of being confronted with a concrete jungle, Mila meets the characters who will help her shape her destiny for the better.
Notes on the film
"The Green Beautiful" is not a documentary but a science fiction comedy which is nevertheless thought-provoking.
Technical information and screening rights...
Director(s):
Coline Serreau
Script:
Coline Serreau
Production:
Alain Sarde
Music:
Coline Serreau
Actors:
Coline Serreau, Vincent Lindon, James Thiérrée, Samuel Tasinaje, Marion Cotillard, Claire Keim, Catherine Samie, Paul Crauchet, Salomé Stévenin, Yolande Moreau, Didier Flamand, Patrick Timsit, Denis Podalydès, Philippine Leroy-Beaulieu, Francis Perrin, Jacques Poitrenaud, Lorella Cravotta, Catherine Rouchon, Olivier Broche, James Gerard, Alain Sachs, Bernard Yannota, Andrée Damant, Armelle Lesniak
Year:
1996
Duration:
99 min
Our age recommendation:
12
Language (audio):
French
Country of origin:
France
Shooting Locations:
France, Australia
Availability...
This film can be watched for free at the top.
---