The Farmer and his Prince
Is this what paradise looks like?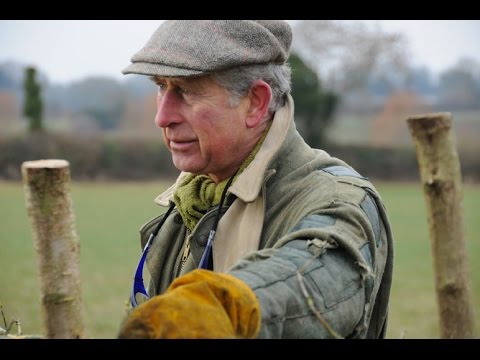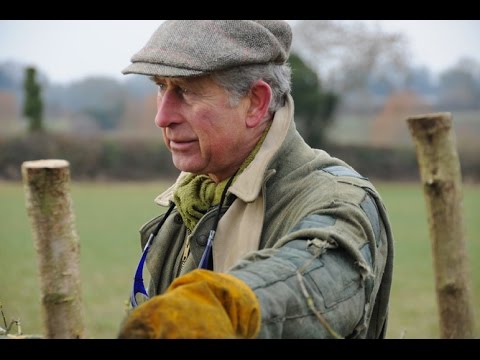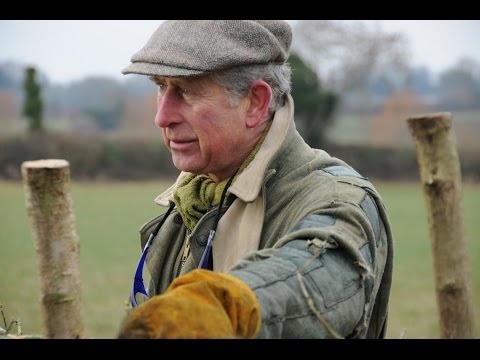 Official film description
The film depicts a Prince, who has the vision to feed the world with organic agriculture and heal damaged nature. Alongside his charismatic farm manager David Wilson, he has been pursuing this goal for 30 years.
Through poetically impressive images, this unique collaboration portrays how organic agriculture works, and the benefits that emanate from it. Bertram Verhaag observed these two visionaries over the course of five years - through all four seasons.
The Prince of Wales already felt strongly about the concept of organic and sustainable farming long before the word "sustainability" was on everyone's lips. More than 30 years ago, he realised that other farmers could only be swayed to cultivate their land without poisons and in harmony with nature, if they were presented with a practical example.
This example turned into an exceptional success and now, farmers from all over the United Kingdom travel to the Duchy Home Farm, to gather the courage and knowledge they need, to convert to organic themselves. Prince Charles appears in an entirely unusual light, which forces the viewer to throw all prejudices towards him and organic agriculture overboard.
Rating from our film jury
A positive, intelligent and inspiring film that shows many positive examples of organic farming methods.
"The Farmer and his Prince" treats a familiar topic and allows the viewers to draw connections to their own lives. The film sees environment as an ecological basis and source for life.
The journalistic performance is good: the film is packed with information and contexts are well explained. Moreover, "The Farmer and his Prince" includes many empirical examples that make the impact of human activities on our planet clear.
"The Farmer and his Prince" encourages viewers to act and awakens a feeling of respect and appreciation for our natural environment. Moreover, the film teaches responsibility toward ourselves and toward others.
The film is easy to follow but not very exciting. The images are beautiful and informative. Editing, camera work and soundtrack are good.
Technical information and screening rights...
Director(s):
Bertram Verhaag
Script:
Bertram Verhaag
Production:
Bertram Verhaag, DENKmal Film
Music:
Sami Hammi
Actors:
Vandana Shiva, Price Charles, David Wilson, Hartmut Vogtmann, Rita Auma Obama
Year:
2014
Duration:
82 min
Our age recommendation:
12
Language (audio):
German, English
Country of origin:
Germany
Shooting Locations:
United Kingdom
Screening rights:
Spot on Distribution (Switzerland)
More information...
Links & documents
Attachements
Further reviews
People will be charmed by a film pairing romantic images of family farming with ecological smarts … [it will specifically] appeal to those on the fence about organic agriculture. – The Hollywood Reporter
A very British and unobtrusive plea for more respect towards life, animals and our precious soils that manages to raise hopes on finding a new future for agriculture. – Horst-Stern-Preis, Ökofilmtour
Is this what paradise looks like? With lush poetic images, Bertram Verhaag takes us on a trip to southern England, to Prince Charles' organic farm. Be prepared to dismiss a many preconceptions after seeing this film; preconceptions against Prince Charles and against organic agriculture. – Agrarinfo
Needless to say how spectacular it is, that farmer David Wilson works for none other than Prince Charles. However, it is even more impressive to find out how a conventional farmer turned into the perfect organic farmer. With gleaming eyes and a good dash of British humour, he takes us on a tour of healthy soils, happy animals and biodiversity. In 'The Farmer and His Prince' these two visionaries demonstrate how exciting and satisfying it can be to pursue new paths. – Renate Künast
"The Farmer and His Prince" is a captivating, entertaining film. Wonderful scenes depict an alternative route that agriculture could be taking. No, should be taking! – Sarah Wiener
The Prize of the President of Nitra Selfgoverning Region – Agrofilm Fest Nitra / Slovakia 2013
Award of the Minister of Agriculture – Life Sciences Film Festival Prague / Czech Republic 2013
Best Director – Yosemite Film Festival / USA 2013
International Jury Award – T-film Festival, Ostrava / Czech Republic 2014
Grand Prix: Ostrava City Mayor Prize – T-film Festival, Ostrava / Czech Republic 2014
Prize of the Youth Jury – Green Screen, Eckernförde / Germany 2014
Award for Inspiration – EKOFILM Festival / Czech Republic 2014
Best Food Film – Green Me Festival, 2015
Rating
Overall rating
Contents
Entertainment value
Scientific & journalistic quality
Transfer of a momentum
Picture, music, craftsmanship
---