The Clean Bin Project
a competition where less is more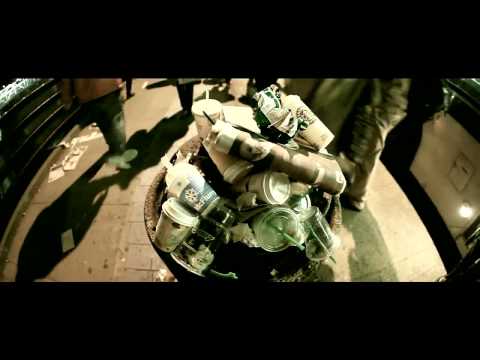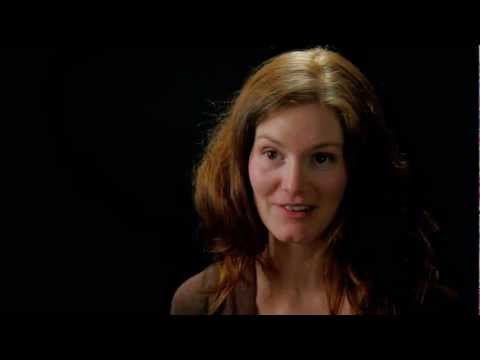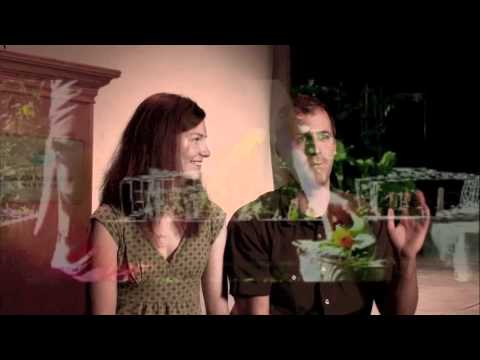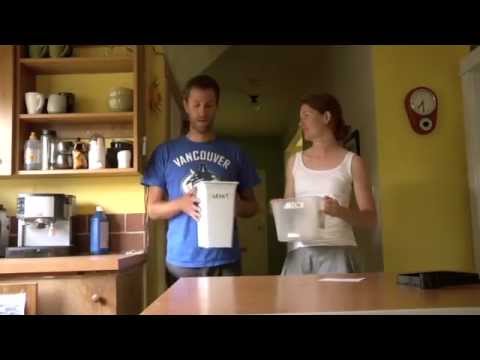 Official film description
The Clean Bin Project is about a regular couple and their quest to answer the question 'is it possible to live completely waste free?'
Partners Jen and Grant go head to head in a comedic battle to see who can swear off consumerism and produce the least amount of garbage in an entire year. Their light-hearted competition is set against a compelling examination of the sobering problem of waste in our 'throw-away' society.
Featuring interviews with renowned artist and TED lecturer, Chris Jordan and marine pollution expert, Captain Charles Moore, The Clean Bin Project presents the serious topic of waste reduction with optimism, humor, and inspiration for individual action.
Rating from our film jury
In a humorous way, the film provides the viewer with many positive action impulses, examples and suggestions on how waste can be reduced and avoided.
The jury liked the film's positive vision and mood throughout. The film is also technically convincing. The music was expressly praised.
Even if not all aspects are transferable one to one to all countries - "The Clean Bin Project" has the potential to teach the viewer personal responsibility and to encourage action.
The film was successfully screened at the Films for the Earth Festival 2018 and is well suited for use in upper school classes.
Technical information and screening rights...
Director(s):
Grant Baldwin
Script:
Grant Baldwin, Jenny Rustemeyer
Production:
Grant Baldwin, Jenny Rustemeyer, PegLeg Films
Music:
Androo Mitchell, Soundtrax Music Services
Actors:
Jenny Rustemeyer, Chris Jordan, Charles Moore, Arlene Lang, Luke Martin, David B. Starks, Lori B. Gosselin, Melissa Hayes, Breahna Giles, Gretchen Johnson, Shannon Casey, Grand Baldwin, Monica Duguid, Brian Burke, Andrew Urquiza, Bryan Radu Alita Parisotto, Pat McCarthy, Lynn Belanger, Greg Moore, Tyler Manson, Wendy Nichols, Peter Cech, Darryl Rustemeyer, Ric Mallett, Brayden Unwin, Glen Heese, Keith McLean, Eric Konkin, Keith Freeman, Nathalie Sanz, Danielle Bosaing, Chad McIntosh, Barb Summer, Mick Baldwin, Sue Scollen, Linda Baldwin
Year:
2010
Duration:
76 min
Our age recommendation:
12
Language (audio):
English
Language (subtitles):
French, Spanish
Country of origin:
Canada
Shooting Locations:
Canada
Screening rights:
Filme für die Erde (Switzerland, Germany, Austria, Liechtenstein) | Peg Leg Films (Canada, United States)
More information...
Links & documents
Attachements
Availability...
This film can be watched for a fee at the top.
You can also view it for a fee at:
Further reviews
Engaging not lecturing. Suprising and delicious humour. Really, really well shot and edited. Ultimately challenging and deeply moving. Go out of your way, way out of your way to see this. – Michael Sobota, North of Superior Film Association
One of the most candid and humorous films I've ever seen. – Nicole Trigg, The Squamish Chief
Rating
Overall rating
Contents
Entertainment value
Scientific & journalistic quality
Transfer of a momentum
Picture, music, craftsmanship
---