The Amazon Changers
Cook to Empower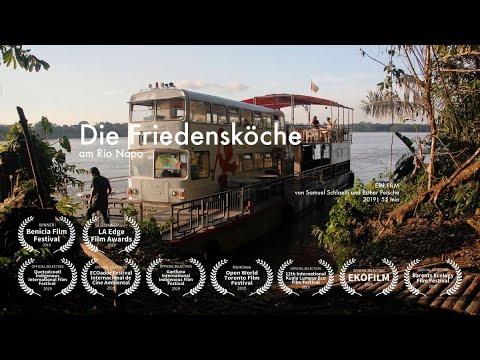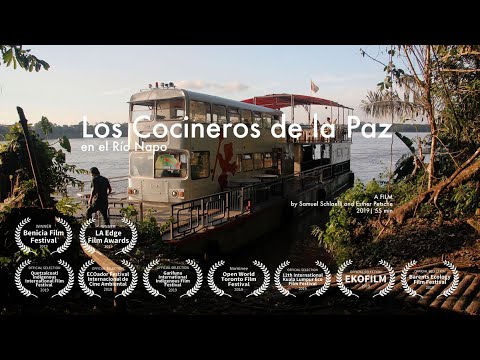 Official film description
For our documentary, we accompanied an extraordinary development project: "Cuisine sans frontières" set up a floating school for indigenous communities in Ecuador's Amazon.
The goal of the project is a fundamental change. It proposes a shift from an economy based on extractivism to one that helps preserve the environment. And a shift from oppression of indigenous communities to their empowerment.
Notes on the film
The film accompanies the organisation "cuisine sans frontières" which establishes gastronomic meeting places and training centres in crisis areas or social conflict situations - always in cooperation with a local partner. The aim is always to ensure the long-term economic independence of the projects.
Technical information and screening rights...
Director(s):
Samuel Schlaefli, Esther Petsche
Script:
Samuel Schlaefli
Production:
Samuel Schlaefli, Esther Petsche
Music:
Barnaby Hall
Actors:
David Höner, José Miguel Goldáraz, Karin von Loebenstein, Natalia Greene, Balvina Pimbo, Pascual Aviles, Jorge Rivadeneira, Rodrigo Varga, Juan Pablo Chianza, Yutzu Aviles, Amo Bolivar, Carlos Mamallacta, Cristian Diego Alvarado
Year:
2019
Duration:
55 min
Our age recommendation:
12
Language (audio):
German, English
Language (subtitles):
Spanish
Country of origin:
Switzerland
Shooting Locations:
Ecuador
Further reviews
Best Documentary Short: The Amazon Changers - Cook to Empower | 2019 by Esther Petsche in Documentary Short – LA Edge
---