Taste The Waste
Why do we throw away so much?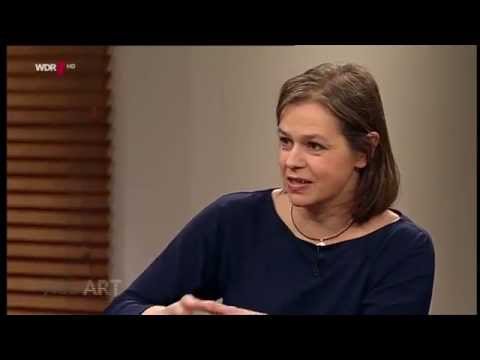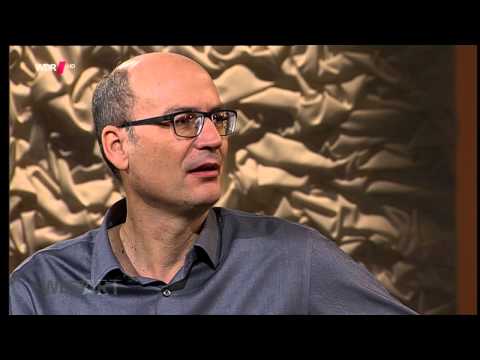 Official film description
A documentary by Valentin Thurn about the global food waste. Why do we throw away so much? And how can we improve our behaviour?
A hard to believe fact: On the way from the farm to the dinner table, more than half the food gets thrown away. Half of it is being lost before it even reaches the consumer. Nobody is comfortable with this tremendous waste of precious food while many people are still starving, but what can we do?
European households throw away 100 billion Euros worth of food each year - as much as the annual turnover at Nestlé, the world´s largest food corporation. The food people throw away in Europe would be enough to feed all the hungry people in the world twice!
Why are ever-greater quantities being destroyed? Thurn seeks explanations: from supermarket sales staff and managers, from bakers, wholesale market inspectors, welfare recipients, ministers, farmers and EU bureaucrats. It's a system that we all take part in: Supermarkets constantly have the complete selection of merchandise on offer, the bread on the shelves has to be fresh until late in the evening and everything has to look just right: One withered leaf of lettuce, a crack in a potato or a dent in an apple and the goods are sorted out; containers of yoghurt as early as two days before the 'sell by' date has expired.
Notes on the film
"Taste the Waste" is very suitable as 'sharing' DVD (to pass on to family and friends) and is a good choice for screenings with any size of audience and for secondary school classes.
This film is also available in a shortened version. However, we recommend viewing the full length version as some important themes are undeveloped in the shorter cut.
Rating from our film jury
Selected for the Films for the Earth Festival 2013
"Taste the Waste" is a carefully researched and interesting film. It offers a balanced view and has a clear direction. The images per se are very effective, and interviews with strong personalities keep the audience's attention. The film is non-judgmental, and many scenes are self-explanatory. Overall, the film-maker provides a realistic overview of the food waste situation in Europe.
"Taste the Waste" stirs up emotions constructively. Many arguments are analysed thoroughly, and the film avoids simply looking for a scapegoat. It also addresses consumers directly ("when you're in a supermarket…"), but it could focus more on their responsibility. According to current studies, consumers and the gastronomy sector are actually responsible for 50 per cent of the total food waste. It is essential to acknowledge that not only the retailer is "the villain", that food is a complex construct of today's system and that the issue has to be considered in terms of the whole value chain.
The film portrays the system aspect very well, too. And it offers a fascinating perspective on the logic of estrangement. Urban people like us just consume, we have lost our sense of the value of food almost completely. "Taste the Waste" confronts us with the common view that what's in the trash can is bad and what's in a shop or a fridge is good. The film comes up with suggestions on how to improve the situation, for example, urban farming, Community Supported Agriculture (CSA), cooking in schools or bee keeping in cities.
It is commendable that the film sheds light on both waste avoidance and resource recovery. We are confronted with a paradox. On the one hand, all our processes in food production are optimised, but on the other, enormous amounts of food are wasted every day.
The soundtrack is a bit repetitive at times.
All in all, the film is a good piece of "Austrian quality" – the last third is particularly inspiring.
Technical information and screening rights...
Director(s):
Valentin Thurn
Script:
Valentin Thurn
Production:
Valentin Thurn, Astrid Vandekerkhove
Music:
Ralf Gromann
Actors:
Klaudia Fischer, Jörn Franck, Michael Gerling, Sylvain Sadoine, Felicitas Schneider
Year:
2010
Duration:
90 min
Our age recommendation:
14
Language (audio):
German
Language (subtitles):
German, French, English, Spanish
Country of origin:
Germany
Shooting Locations:
Germany, France, Japan, Netherlands, United States, Cameroon
Screening rights:
Filmsortiment.de ()
Availability...
Buy DVD
You can also view it for a fee at:
Further reviews
Thurn's film avoids wagging a finger and simply describes the disturbing topic of food waste in the western world. Thurn has managed to produce a complex documentary film using several short interview sequences and snapshots. – Johannes Schnös, Süddeutsche Zeitung
We live in a world of extremes – a world of abundance and hunger, waste and shortage. The documentary film 'Taste the Waste' by Valentin Thurn shows the relation between food and climate change, the fight for land and cereal prices. The film offers an objective and multi-faceted portrayal of these connections and takes us on a journey that conveys many facts and renders us speechless. – Iris Auding, Stern
We have lost our appreciation for food because of our unlimited access to it. The film 'Taste the Waste' has examined this issue and offers an impressive overview with well-researched facts, disturbing images and the good news that there is a way out of this misery. – Jana Zeh, n-tv
A film that offers a shocking picture of the abundance we're living in and how our food waste is systematically generated by existing structures. I consider Community Supported Agriculture (CSA) a promising and future-oriented response to these problems. – Hanna, Filmjury Luzern
Rating
Overall rating
Contents
Entertainment value
Scientific & journalistic quality
Transfer of a momentum
Picture, music, craftsmanship
---