Sushi - The Global Catch
Chasing the last fish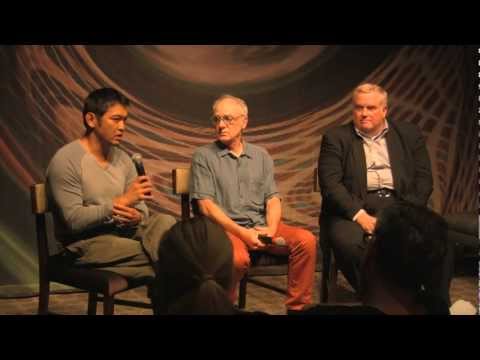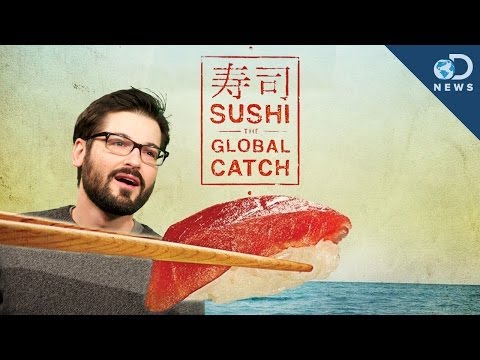 Official film description
Sushi, a cuisine formerly found only in Japan, has grown exponentially world wide, and an industry has been created to support it. In a rush to please a hungry public, the expensive delicacy has become common and affordable, appearing in restaurants, supermarkets and even fast food trucks. The traditions that require seven years of apprenticeship in Japan have given way to quick training and mass-manufactured solutions elsewhere.
This hunger for sushi has led to the depletion of apex predators in the ocean, including bluefin tuna, to such a degree that it has the potential to upset the ecological balance of the world's oceans, leading to a collapse of all fish species.
"Sushi: The Global Catch" is a feature-length documentary shot in five countries exploring the history, problems and future of this popular cuisine. Much of sushi's rich cultural tradition that began in Tokyo is changing as raw fish now appear from cities like Warsaw and New York to small towns worldwide. But what is the cost?
Rating from our film jury
"Sushi - The Global Catch" is a highly relevant film, not only for sushi lovers but also for those who are concerned about the permanence of marine life. The film shows clear connections to the audience's own lifeworld. The interviews are good and the film is well researched.
"Sushi - The Global Catch" is articulate and the presentation of the facts is satisfactory. What this film lacks is an emotional component, it rouses little sense of involvement or responsibility.
The footage is aesthetic but on the whole not outstanding. Cut and music are good, camerawork ok.
Technical information and screening rights...
Director(s):
Mark Hall
Script:
Mark Hall
Production:
Mark Hall, Sakana Film Productions
Music:
Brian Satterwhite
Year:
2011
Duration:
75 min
Our age recommendation:
16
Language (audio):
English
Language (subtitles):
German
Country of origin:
United States
Shooting Locations:
Japan, Australia, Singapore
Screening rights:
Neue Visionen (Germany)
More information...
Links & documents
Attachements
Availability...
You can also view it for a fee at:
Further reviews
Since sushi became a mass commodity, global stocks of tune have been rapidly decreasing. The seas could be empty in 35 years. – Kino Zeit
Sushi – The Global Catch is both a love letter to the cuisine and an alarm bell for the industry. The importance of this movie cannot be overstated. – Greenpeace
Rating
Overall rating
Contents
Entertainment value
Scientific & journalistic quality
Transfer of a momentum
Picture, music, craftsmanship
---