Sharkwater
The Truth will Surface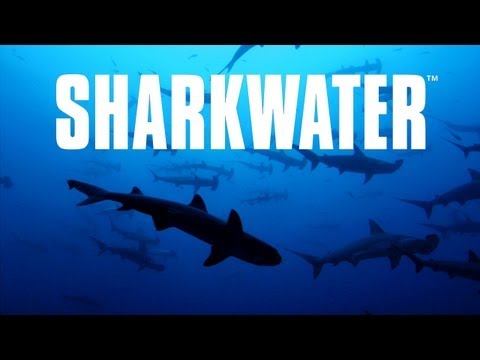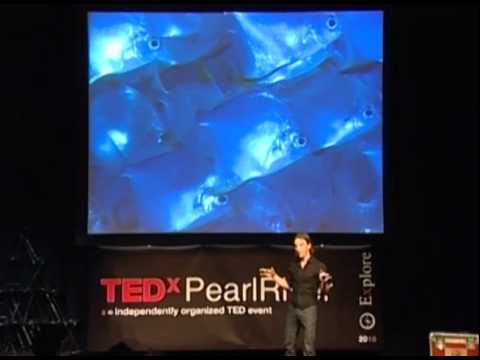 Official film description
For filmmaker Rob Stewart, discovering sharks began as an underwater adventure. It soon became a beautiful and dangerous life journey into the balance of life on earth. Driven by a passion fed by a life-long fascination with sharks, Stewart debunks historical stereotypes and media depictions of sharks as bloodthirsty, man-eating monsters and reveals the reality of sharks as pillars in the evolution of the seas.
Filmed in visually stunning, high definition video, "Sharkwater" takes you into the most shark-rich waters of the world, exposing the exploitation and corruption surrounding the world's shark populations. Stewart's remarkable journey of courage and determination changes from a mission to save the world's sharks, into a fight for his life, and that of humankind.
Notes on the film
"Sharkwater" is clearly one of the best films we know, although he performs a difficult balancing act between biography, environmental film, crime, and nature documentation. This could be overstraining for some. The power of individuals to move something is shown excellently ("There were always only individuals who brought something in motion."). Asians who consume shark fins and products are nevertheless not considered as "evil", but are in a differentiated way referred to the Asian mafia.
A scene in which Rob Stewart smooches with sharks, is simply overwhelming.
Rating from our film jury
"Sharkwater" is suitable for big events and for a wide audience.
Journalistically, it offers good interviews, is objective and shows the relevance of the ecosystem of the sea. "Sharkwater" shows some better ways and creates access to a more positive future vision of a coexistence of all species. It is strongly related to the theme of global life bases and even observes dynamic system developments.
Full of empirical examples, "Sharkwater" is very exciting, intelligent, emotionally moving and permeated by knowledge and connections. The film brings a clear transfer of action, teaches responsibility and arouses a planetary perspective and appreciation of the greater whole.
In terms of craftsmanship "Sharkwater" is logically structured, captivating, with a cool cut, remarkable camera work and catchy music (Moby, Geoffrey Oryema, Aphex Twin and Portishead!). Unique images of intoxicating beauty and good reference to content.
It is clearly one of the very best films here. A must-see for all those who love to watch documentary films.
Technical information and screening rights...
Director(s):
Rob Stewart
Script:
Rob Stewart
Production:
Rob Stewart, Diatribe Pictures, Sharkwater Productions
Music:
Jeff Rona
Actors:
Rob Stewart, Patrick Moore, Paul Watson, Rex Weyler, Boris Worm, Erich Ritter
Year:
2006
Duration:
89 min
Our age recommendation:
12
Language (audio):
German, English
Language (subtitles):
German
Country of origin:
Canada
Shooting Locations:
Screening rights:
polyband Medien GmbH (Germany) | Mont-Blanc Distribution (Switzerland)
More information...
Links & documents
Attachements
Availability...
Buy DVD
You can also view it for a fee at:
Further reviews
An eye-opening film...visually stunning... this movie will change the way you see our oceans. – Bonnie Laufer, Tribute Magazine
Its an incredible, incredible documentary – Harvey Levin, Larry King Live
An eco-documentary like one of Michael Moore's, in which an adventure sets itself in motion and highlights his shocking pictures to make the public aware of his cause. Not only does it upset preconceived notions, but it also makes us feel empathy for the formidable predator. – Le JDD
Rating
Overall rating
Contents
Entertainment value
Scientific & journalistic quality
Transfer of a momentum
Picture, music, craftsmanship
---