Sex, Lies and Butterflies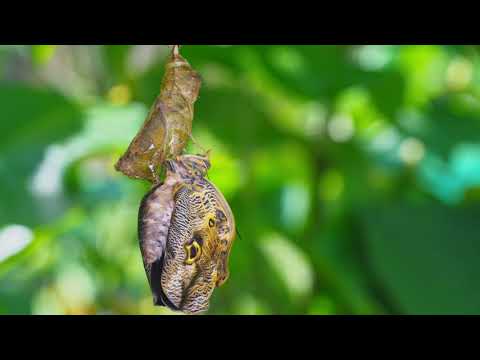 Official film description
Butterflies have been flying around our planet for more than 50 million years, and today around 20,000 different species inhabit the globe. "Sex, Lies and Butterflies" follows their lives from egg to caterpillar to chrysalis to the emergence of the full-blown, winged creature. Explore their astonishing survival techniques, including 360° vision, deceptive camouflage, chemical weaponry and fantastic flight. Through sophisticated macro-filming, look beyond the butterflies' bright colors and fragile beauty to follow them on one of the greatest migrations on earth.
Notes on the film
"Sex, Lies and Butterflies" creates appreciation and imparts knowledge about a fascinating insect species. The technically outstanding documentation is ideal for school classes, but adults can also learn a lot here.
Further reviews
Sondrio Festival 2018 (Sondrio,Italy): Stelvio National Park Award –
International Science Film Festival Athens 2018 (Athens, Greece): Art Award –
Cannes Corporate Media & TV Awards 2018 (Cannes, France): Silver Dolphin (Categories: Nature, Environment, Ecology) –
US International Film & Video Festival 2018 (Chicago, USA): Silver Screen (Category: Nature, Wildlife) –
Five species of butterfly — each with their own incredible behaviors and adaptations — are featured in this 60-minute documentary that will change the way you think about butterflies ever again! – Mother Nature Network
Technical information and screening rights...
Director(s):
Ann Johnson Prum
Script:
Ann Johnson Prum
Production:
Ann Johnson Prum, Ivo Filatsch, Sabine Holzer
Music:
David Mitcham
Year:
2018
Duration:
53 min
Picture format:
16:9
Language (audio):
German, English
Country of origin:
Austria, United States
Shooting Locations:
Peru, United States, Mozambique, Morocco
Our age recommendation:
10
Screening rights:
Terra Mater ()
More information...
Links & documents
Attachements
Availability...
---