Sex, Lies and Butterflies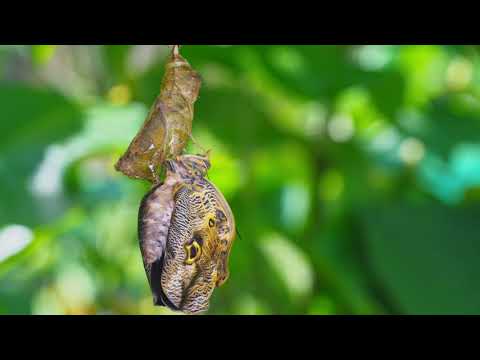 Official film description
Butterflies have been flying around our planet for more than 50 million years, and today around 20,000 different species inhabit the globe. "Sex, Lies and Butterflies" follows their lives from egg to caterpillar to chrysalis to the emergence of the full-blown, winged creature. Explore their astonishing survival techniques, including 360° vision, deceptive camouflage, chemical weaponry and fantastic flight. Through sophisticated macro-filming, look beyond the butterflies' bright colors and fragile beauty to follow them on one of the greatest migrations on earth.
Notes on the film
"Sex, Lies and Butterflies" creates appreciation and imparts knowledge about a fascinating insect species. The technically outstanding documentation is ideal for school classes, but adults can also learn a lot here.
Rating from our film jury
With an average of 5 out of 6 stars, "Sex, Lies and Butterflies" was rated very positively by our film jury. The jury particularly praised the fact that the film conveys new scientific findings and, thanks to its contextual information on natural cycles and symbioses, shows broader connections.
A small negative point is that little attention is paid to the effects humans have on butterflies' basis of life.
The film is well structured and with its beautiful images and impressive macro photography it takes the viewer on a visually breathtaking journey. In terms of craftsmanship, the flowing transitions and the musical background are very appealing. The journalistic performance is also well rated. The film comes across as factual and scores with an understandable and comprehensible line of argumentation.
"Sex, Lies and Butterflies" is probably not able to animate most viewers to personal commitment, but it is nevertheless emotionally moving and awakens an appreciation for nature.
Technical information and screening rights...
More information...
Links & documents
Attachements
Further reviews
Sondrio Festival 2018 (Sondrio,Italy): Stelvio National Park Award –
International Science Film Festival Athens 2018 (Athens, Greece): Art Award –
Cannes Corporate Media & TV Awards 2018 (Cannes, France): Silver Dolphin (Categories: Nature, Environment, Ecology) –
US International Film & Video Festival 2018 (Chicago, USA): Silver Screen (Category: Nature, Wildlife) –
Five species of butterfly — each with their own incredible behaviors and adaptations — are featured in this 60-minute documentary that will change the way you think about butterflies ever again! – Mother Nature Network
Rating
Overall rating
Contents
Entertainment value
Scientific & journalistic quality
Transfer of a momentum
Picture, music, craftsmanship
---