Sense & Sustainability
Is a Species Set on Endless Growth Sustainable?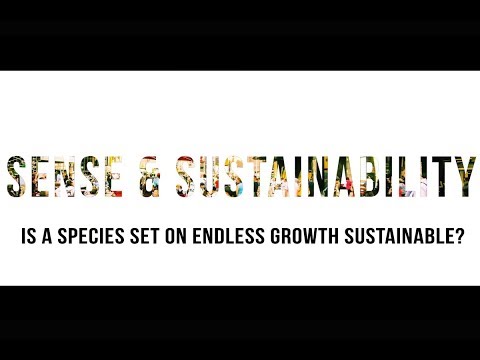 Official film description
In the feature-length documentary film "Sense and Sustainability" we ask the question, "Is a species set on endless growth sustainable?"
In answering this question we explore the scale of the human endeavor and its impact on the environment.
Technical information and screening rights...
Director(s):
Michael Connolly
Script:
Michael Connolly, Amanda Connolly
Production:
Tanja Meding, Michael Connolly, Amanda Connolly
Music:
EvilLookingBird
Actors:
William Ryerson, Robert Walker, Rosanna Marie Neil, Ed Barry, Nick Brown, Brian Richter, Rob Dietz, Erik Assadourian, Paul Ehrlich, Brian Czech, Brian Dixon, Laura Carroll
Year:
2015
Duration:
80 min
Our age recommendation:
16
Language (audio):
English
Country of origin:
Spain
Shooting Locations:
United States
Screening rights:
Anchored Minds ()
Availability...
This film can be watched for free at the top.
---