Seed Warriors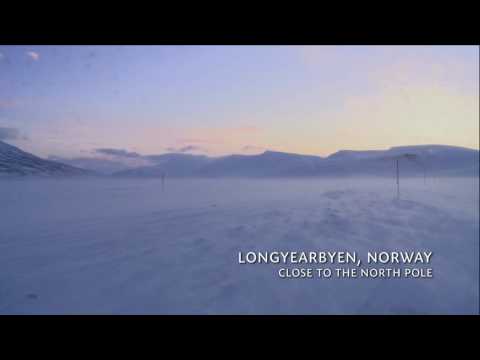 Official film description
In the remote Norwegian town of Longyearbyen, just 1000 kilometres from the North Pole, politicians from around the world came to celebrate the opening of the world's first global seed bank. After years of difficult negotiations and searching for the right spot, this was deemed to be the safest place on earth. Eventually, 4,5 million seed samples will be stored in this "Doomsday Vault" and ensure the continued existence of biodiversity.
But is the dream of global food security a mere utopia? By 2050, temperatures worldwide are expected to rise by at least 2 degrees. This will result in a 30 per cent drop in production of food crops. At the same time, global food demand will have doubled. How will we feed the world population?
In "Seed Warriors" we hear from the scientists behind this ambitious project and examine the reality of the fight against hunger. In drought-stricken Kenya we meet Zachary Muthamia, director of the national seed bank. He is using the few resources available to him to secure the biodiversity of his country and prepare copies of Kenya's unique hereditary material for transport to Norway before his energy-guzzling generators finally snuff it. In Nairobi we meet Marianne Bänziger, the world's leading maize expert. She wants to make use of the same biodiversity to develop non-genetically modified seed type that yields a 20 to 30 percent bigger harvest than today's seeds and that is drought resistant.
But time is running out.
Notes on the film
"Seed Warriors" invites you to discuss about climate change. The movie shows the consequences of climate change on people in developing countries, for instance in Kenia.
The movie startles a thinking process about the question, how agriculture can be used to keep biodiversity high and how it will help fighting hunger at the same time.
"Seed Warriors" shows very nicely, how valuable high biodiversity is. This does not only hold for exotic animals and plants but also for the everyday plants that we use to feed our selves. Just these plants are the key to feeding humanity and thus are to be treated and protected with great respect and care.
Students should use the film (or parts of it) best as a complement to their own information resources / studies efforts.
Rating from our film jury
"Seed Warriors" is an educational and very entertaining film and is suitable for everybody above upper school.
The late-breaking issue has been well researched; the film includes many interviews that illuminate the issue from different perspectives. However, "Seed Warriors" doesn't show many positive examples or solutions - even though the film strongly refers to our planet as basis for life - and makes it difficult to draw connections to our everyday lives.
"Seed Warriors" boasts clearly understandable presented content and shows the (long-term) impact of human activities on climate and biodiversity. However, the film still requires additional research on the issue since facts and information are not presented in depth. The project of the seed bank is presented too uncritically.
Although the film allows to gain a strong global perspective, it is not very inspiring and the emotional impact is quite moderate.
The structure of the film is comprehensible, the excitement is limited. The fact that the film is not dramatically staged is well received and makes the film seem more authentic. Even though the pictures are not unique, they are still of good quality and display the content very well. The editing is good, camerawork and film music are sufficient.
Technical information and screening rights...
Director(s):
Mirjam von Arx, Katharina von Flotow, Katharina Von Flotow
Script:
Katharina von Flotow, Katharina Von Flotow
Production:
Mirjam von Arx, ARTE, ican films gmbh, arte, Arte
Music:
Adrian Frutiger, Florian Sturzenegger
Year:
2010
Duration:
86 min
Our age recommendation:
16
Language (audio):
English, Swiss German, Swahili
Language (subtitles):
German, French
Country of origin:
Switzerland
Shooting Locations:
Kenya, Norway
Screening rights:
Looking Glass International () | Praesens Film (Switzerland) | GMFilms (Germany)
More information...
Links & documents
Attachements
Rating
Overall rating
Contents
Entertainment value
Scientific & journalistic quality
Transfer of a momentum
Picture, music, craftsmanship
---