Scientists under Attack
Genetic Engineering in the Magnetic Field of Money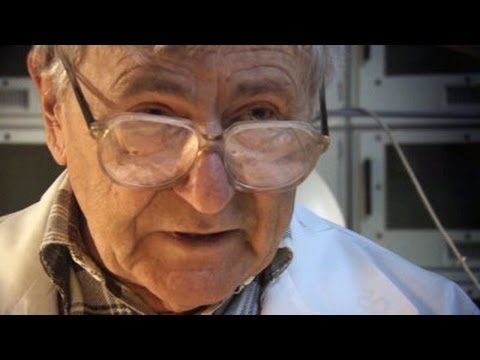 Official film description
A political thriller about genetic engineering and freedom of opinion.
When scientist Arpad Pusztai reported that genetically modified (GM) foods caused serious health problems in rats, he was a hero at his prestigious UK institute - for two days. But after two phone calls (apparently) from the Prime Minister's office, he was fired, gagged, and mercilessly attacked. When UC Berkeley professor Ignacio Chapela discovered GM corn contamination in Mexico, he too faced a firestorm of distortion and denial that left him struggling to salvage his career.
According to scientists, 95% of the researchers in the field of genetic engineering are paid for by the industry. Only 5% of the researchers are independent. The great threat to freedom of expression, integrity of science and democracy is evident. Can the public - can we all - still trust the scientists?
The documentary shows how the multinational agrochemical companies intimidate international scientists to prevent them from publishing their frightening discoveries. Find out how the biotech industry "engineers" the truth and what they are trying to hide from you.
Further reviews
Bertram Verhaag's ambitious documentary shows how a bought truth becomes a currency for the perfidious business between science and big agro companies. – kino-zeit.de
Ergo: worth seeing. Trust in noble science can tolerate a shock. Genetic engineering was put aside in the media by manky meat and dioxine, it deserves our closer attention again. – Die Zeit
A really frightening documentary, same tradition as "We Feed the World", just like that giving material for a economic and conspiracy thriller. – 1Live
Can research be independent? Director Bertram Verhaag took a closer look at genetic engineering. His conclusion: Concerns silence critical scientists, the better part of research is paid by the industry. – Bayern 2
Disturbing and well argued. – OX DOX – Festival
Very controversial, intriguing and provocative. –
Amazing film, folks were blown away. Big crowd, we ran out of seats. Thank you so much for letting us screen the film. – Film council Greater Columbus, OHIO
Technical information and screening rights...
Director(s):
Bertram Verhaag
Script:
Bertram Verhaag
Production:
Bertram Verhaag, Bayerischen Rundfunk, Denkmal Film Verhaag, Sonja Scheider
Music:
Gert Wilden
Actors:
Jeffrey Smith, Ignacio Chapela, Árpád Pusztai, Andrew Kimbrell, Nina Fedoroff, Dan Quayle, Zsuzsa Bartocz, Antônio Andrioli, Terje Traavik, Mamadu Goita
Year:
2010
Duration:
88 min
Picture format:
16:9
Language (audio):
German, French, English
Country of origin:
Germany, United States
Shooting Locations:
Brazil, Mexico, Norway, United States, United Kingdom
Our age recommendation:
16
Screening rights:
DENKmal Film Verhaag GmbH ()
More information...
Availability...
Buy DVD
This film can be watched for a fee at the top.
---