Saving Mes Aynak
A perilous journey to save an ancient Buddhist city in Afghanistan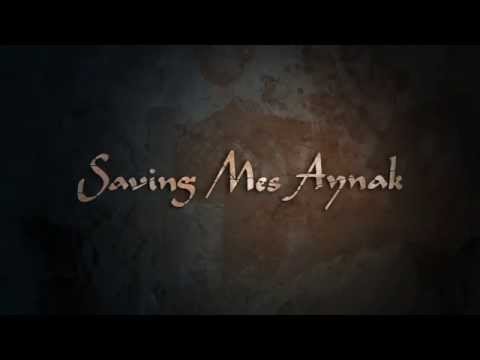 Official film description
"Saving Mes Aynak" follows Afghan archaeologist Qadir Temori as he races against time to save a 5,000-year-old archaeological site in Afghanistan from imminent demolition. A Chinese state-owned mining company is closing in on the ancient site, eager to harvest $100 billion dollars worth of copper buried directly beneath the archaeological ruins. Only 10% of Mes Aynak has been excavated, though, and some believe future discoveries at the site have the potential to redefine the history of Afghanistan and the history of Buddhism itself. Qadir Temori and his fellow Afghan archaeologists face what seems an impossible battle against the Chinese, the Taliban and local politics to save their cultural heritage from likely erasure.
Notes on the film
Exciting documentary about the struggle for the Mes Aynak excavation site in Afghanistan. Ecological aspects play only a marginal role in this film, but we find that this issue deserves wide public attention.
Awards:
Winner, Silver Plaque, 2016 Chicago International Film Festival Television Awards
Grand Jury Prize, 2016 International Archaeological Film Festival of the Bidasoa
IDFA Honorary Award, 2015 The International Academic Forum Documentary Film Award
Abu Rayhan Biruni Award, 2015 Ahvaz International Science Film Festival
Grand Prize and Audience Favorite Film Award, 2015 Arkhaios Cultural Heritage and Archaeology Film Festival
Best Documentary, 2015 CinemAmbiente Environmental Film Festival
Best Film and Best Public Education Value, 2015 The Archaeology Channel International Film & Video Festival
Technical information and screening rights...
Director(s):
Brent E. Huffman
Script:
Brent E. Huffman
Production:
Brent E. Huffman, Zak Piper, Xiaoli Zhou, German Camera Productions, Brian Gilman, Justine Nagan, Gordon Quinn, Julia Reichert, Stephen Talbot
Actors:
Qadir Temori, Liu Zhenguo, Philippe Marquis, Mark Kenoyer, Sayed Abbas Sadat, Nasir Durrani, Mohmmad Ghiasi, Javed Noorani, Marek Lemiesz
Year:
2014
Duration:
60 min
Picture format:
16:9
Our age recommendation:
14
Language (audio):
English
Language (subtitles):
English
Country of origin:
United States
Shooting Locations:
Afghanistan
Screening rights:
German Camera Productions () | Kartemquin Films ()
More information...
Links & documents
Attachements
Availability...
You can also view it for a fee at:
Further reviews
The film is an appeal not only to value our past, but to recognize our commonality across oceans and borders. – Film Inquiry
Huffman has crafted a remarkable film of courage, heroism, and hope. – World Archaeology
Very highly recommended, "Saving Mes Aynak" is persuasive portrait of courage and an infuriating indictment of utterly pointless barbarism, and deserves a much wider audience. – The Epoch Times
Winner, Silver Plaque, 2016 Chicago International Film Festival Television Awards –
Grand Jury Prize, 2016 International Archaeological Film Festival of the Bidasoa –
IDFA Honorary Award, 2015 The International Academic Forum Documentary Film Award –
Abu Rayhan Biruni Award, 2015 Ahvaz International Science Film Festival –
Grand Prize and Audience Favorite Film Award, 2015 Arkhaios Cultural Heritage and Archaeology Film Festival –
Best Documentary, 2015 CinemAmbiente Environmental Film Festival –
Best Film and Best Public Education Value, 2015 The Archaeology Channel International Film & Video Festival –
---